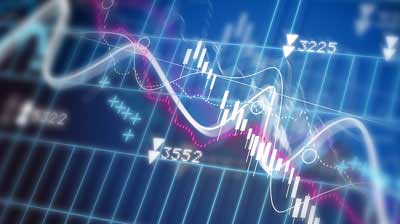 A key market sector has gained strength since exhibiting disquieting weakness for most of 2012. MoneyShow's Tom Aspray details what that could mean for the stock market, along with recommendations.
Stocks closed lower Wednesday as the fiscal cliff negotiations hit another roadblock. Another day or so of selling is clearly possible as the President and Congress continue to shift their positions.
The futures are flat in early trading and the market internals Wednesday did not reflect a heavy degree of selling. In September, the lagging action of the Dow Jones Transportation Average had become more pronounced, One Sector Sends a Strong Warning.
From the 2009 low to the end of 2010 the transportation stocks were leading the market higher as the iShares Dow Jones Transportation (IYT) was up 141% versus a 87% gain in the Spyder Trust (SPY).
This year has been much different as IYT is up just 6.9% while SPY has gained 16.7%. Since the November lows the Transports have been doing much better as IYT is up 10.5% versus a 7.1% gain in the SPY. This is an encouraging sign as strength in the Transports is needed for a strong and sustainable stock market rally.
Though the iShares Dow Jones Transportation (IYT) is overextended currently, there is one transportation stock that has just recently completed its bottom.

Click to Enlarge
Chart Analysis: The weekly close only chart of the Dow Jones Industrial Average shows that in 2012 it has made successively higher highs, line a.
The highs in 2012 are higher than those that were formed in 2011.


The chart of the Dow Jones Transportation Average reveals that the pattern of lower highs in 2012, line b, has just been broken.


Still, the high for 2012 was made early in the year and was well below the high from the summer of 2011 at 5558, line c.


As the Dow Industrials were making their weekly closing high in early October (line 1) the Transports were much lower.


Over the next few months, a new closing high in the Industrials that is matched by a move above the 2011 high in the Transports would be very positive.


The Industrials is just barely above its quarterly pivot at 13,225 while the Transports is well above it quarterly pivot at 5012.


The iShares Dow Jones Transportation (IYT) declined to a low of $85.83 in the middle of November, which was well above the 50% Fibonacci retracement support at $83.54.
The continuation pattern, lines d and e, has now been completed.


The upside targets from the formation are in the $101 area, which is very close to the July 2011 high of $101.60.


The weekly relative performance has broken its downtrend, line f, and is now in a clear uptrend.


The weekly OBV is back above its WMA as it has turned up from support at line h.


A move through the downtrend, line g, would be a strong positive signal.


NEXT PAGE: An Attractive Transport Stock