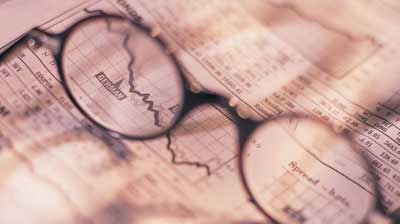 Could a near-term rise in yields finally break the bond bull and send money flowing into stocks? MoneyShow's Tom Aspray shares the key levels to determine whether this long-term trend is finally reversing.
As we head into the final two weeks of January, analysts are more hopeful about the stock market in 2012. Many believe that if stocks close higher in January, it is a positive sign for the whole year.
So far, it has been a very good month, as the Spyder Trust (SPY) is up 4.1% and the SPDR Diamonds Trust (DIA) has gained 4.2%, topped by a 5% gain in the iShares Russell 2000 (IWM). The tech-heavy Powershares QQQ Trust (QQQ) continues to lag, up just 3%.
The sharp uptick of interest rates in the first few days of 2013 had some bondholders worried, but since then rates have drifted slightly lower. The positive action in stocks last week may have tempted a few bondholders to consider stocks. but it will take more conclusive evidence of higher rates before they are ready to sell their bonds.
Still, it is important to know what key interest rate levels that an investor should watch in order to identify changes in the trend for either short or long term rates.

Click to Enlarge
Chart Analysis: The weekly chart of the ten-year T-Note yield (TNX) shows the high in yield at over 5% in early July 2007.
In late 2008, the yield had dropped to a low of 2.1%. Then, it formed even lower lows in the summer of 2012 (line c), as the yield dropped to 1.39%.


The rally from these lows looks pretty minor on the long-term chart, even though the 20-week EMA (in red) has been overcome.


The weekly chart shows that the first meaningful resistance (line b) is at 2.25%, with the early 2012 high at 2.36%.


The long-term downtrend in yield (line a) is now at 2.86%.


The daily chart of the ten-year T-Note yield clearly shows the uptrend (line h) from the July 2012 lows.
The near-term resistance (line e) at 1.87% was overcome in early 2013.


The price action in 2012 and early 2013 could be a continuation or flag formation (lines d and h) with the upper boundary currently at 1.948%.


The yield is currently above its 20-day EMA, with first key support (line f) now at 1.71%.


The daily uptrend (line h) is now at 1.62%, with even more important support now at 1.57% (line g). A break of this support would project a new low in yield.


NEXT: What 30-Year Rates Can Tell Investors