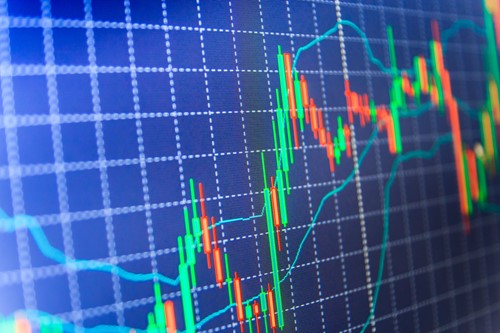 Although categorized as continuation patterns, triangles don't always indicate a continuation of the current trend. The staff at Investopedia.com offers a short refresher on these important patterns.
In the study of technical analysis, triangles fall under the category of continuation patterns. There are three different types of triangles, and each should be closely studied. These formations are, in no particular order, the ascending triangle, the descending triangle and the symmetrical triangle.
Triangles can be best described as horizontal trading patterns. At the start of its formation, the triangle is at its widest point. As the market continues to trade in a sideways pattern, the range of trading narrows, and the point of the triangle is formed. In its simplest form, the triangle shows losing interest in an issue, both from the buy side, as well as the sell side: the supply line diminishes to meet the demand.
Think of the lower line of the triangle, or lower trendline, as the demand line, which represents support on the chart. At this point, the buyers of the issue outpace the sellers, and the stock's price begins to rise. The supply line is the top line of the triangle and represents the overbought side of the market, when investors are going out taking profits with them.
Ascending Triangle Pattern
Figure 1
Often a bullish chart pattern, the ascending triangle pattern in an uptrend is not only easy to recognize but is also a slam-dunk as an entry or exit signal. It should be noted that a recognized trend should be in place for the triangle to be considered a continuation pattern. In figure 1, you can see an uptrend is in place and the demand line, or lower trendline is drawn to touch the base of the rising lows. The two highs have formed at the top line. These highs do not have to reach the same price point but should be close to each other.
The buyers may not be able to break through the supply line at first and they may take a few runs at it before establishing new ground and new highs. The chartist will look for an increase in the trading volume as the key indication that new highs will form. An ascending triangle pattern will take about four weeks or so to form and will not likely last more than 90 days.
How do the longs (the buyers) know when to jump into the issue? Most analysts will take a position once the price action breaks through the top line of the triangle with increased volume, which is when the stock price should rise an amount equivalent to the widest section of the triangle.
NEXT PAGE: Two Other Triangle Patterns