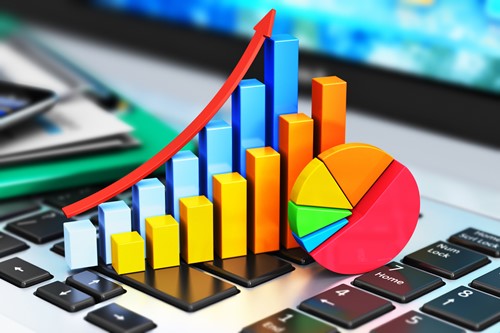 A test of all-time stock highs looks highly likely next year, but the market's reaction to fiscal cliff news shows us that caution is in order for the very near term. MoneyShow's Tom Aspray finishes off a highly successful year by determining where smart investors should position themselves for maximum advantage as we enter the new year.
The stock-index futures plunged Thursday night, with the S&P futures dropping an astounding 40 points on Boehner's failure to get enough votes from his own party. This may mean we will see a viable third party in the coming years.
Stocks did manage to close well above the early lows, and despite Friday's drop, there was actually some technical improvement last week. The market internals have started to act stronger than prices, which is what is needed for a sustainable new intermediate uptrend.
In last week's issue, Barron's came out with its annual survey of top Wall Street strategists. The mean forecast for 2013 from the ten strategists is for a 10% gain or a target in the S&P of 1,562. The most bullish is Stephen Auth from Federated Investors, who is looking for 1,660 on the S&P. His target for 2012 was 1,450.

Click to Enlarge
Morgan Stanley's Adam Parker is this most negative. He's looking for 1,434, which is reflects little change for the year. He was also the most negative for 2012, as his target was 1,234, which is 13.7% below current levels.
As the chart indicates, the mean prediction for 2012 was 1,360, which is about 5% below the current level of 1,430. For 2012, John Praveen, chief investment strategist at Prudential International, and JPMorgan's Thomas Lee both had targets of 1,430, which appear to be right on target. For 2013, their targets are 1,600 and 1,580 respectively.
These forecasts are based primarily on fundamental analysis. Surprisingly, most are only looking for modest growth in S&P earnings next year. From a technical perspective, the continued bullish signals from the market internals like the NYSE Advance/Decline line make a test of the all-time highs at 1,565 a good possibility sometime in 2013
The new highs in the A/D line last April kept my intermediate-term outlook positive for the year, as I was looking for a year end rally last June. Of course, the A/D line made another new high in October and last week, which reaffirms the positive outlook.
The relatively low public interest in the stock market that I discussed last week means there is plenty of cash on the sidelines, which could fuel a significant rally even from current levels. The next few weeks are likely to be problematic, but once the stalemate is resolved, stocks should do well in the first quarter of 2013.
As the year draws to a close, the upgrading of Greece's debt was a pleasant surprise. Though the Euro crisis is a long way from being over, we may have a few months where it is on the back burner for a change.
The best news as we head into 2013 is the turnaround in the Chinese economy. I was never in the hard-landing camp, and their economy is likely to be a plus for many of their neighbors, including their stock markets. I will be looking to add to positions in the global ETFs on a correction, as the overseas markets have looked better than the US for several months.
NEXT: US Economy and What to Watch