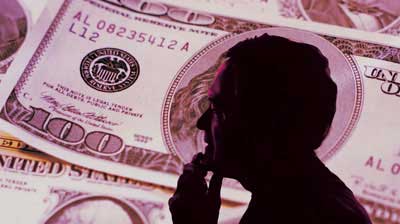 MoneyShow's Tom Aspray isn't just talking about the elevated risk and diminishing yields on lower-grade bonds...these lofty market levels call for investors to consider quality everywhere they invest, and to avoid chasing prices right into a likely correction. He shares a number of high-quality plays for these market conditions here.
The stock market managed only slight gains for the week, but it was a positive sign that the S&P 500 surpassed its September 2012 highs. A few of those who have been bearish on stocks since before Christmas have changed their tune after last week's action.
Nevertheless, there are still quite a few who are not optimistic on stocks or the economy over the near term. A panel of 13 bank economists forecast last week that GDP would just grow at a 1.3% rate in the first quarter and 2% for the year. This is slightly more pessimistic than the Federal Reserve's 2.3% estimate.
Last week's earnings overall were better than expected, as Morgan Stanley (MS) was up over 5% last Friday after reporting a nice profit. This was quite a change from the prior year's fourth-quarter loss. On the other hand, Intel (INTC) disappointed the market, and it lost over 6% Friday.
As investors start the New Year, they often pay more attention to what they are doing with their portfolios. As I argued in "5 Rules for Success in 2013," investors should not blindly follow the latest list of top stocks for 2013, as they often encourage bad investing habits.
As I discussed last week, interest rates moved higher in the first few days of 2013, but have since been drifting lower. Though the short-term trend is still toward higher rates, the long-term downtrend remains intact. This is making it hard for investors, as those who recently purchased TIPs or inflation-protected T-Notes are currently set to get a negative return.

Click to Enlarge
Many investors are wondering whether 2013 will be another stellar year for junk bonds, which were up 15% for 2012. The chart from The Wall Street Journal shows the dramatic rise of the Barclays US Corporate High Yield Bond Index in 2012, and the further gains in early 2013.
The fact that $75 billion of junk bonds were sold in the first quarter of 2012 is pretty impressive, but many are alarmed that a large number of junk bonds are trading well over par. For the first time ever, the average yield has fallen below 6%, after spiking to 10% in late 2011.
Given the high price and lower yield, many of these bonds are becoming callable at prices below their current levels. The consensus view is that junk bonds are likely to return 6% to 8% in 2013. I think they are to risky currently. However, a major pullback in price may create an opportunity later in the year.
Even though stocks had impressive gains in 2012 and early 2013, most investors are still not interested. Recent comparisons of how large-cap stock funds have done versus the S&P is not likely not to be a selling point. Goldman Sachs reported that 65% of these funds did worse in 2012 than the S&P 500.
Of course, my philosophy is to identify the strongest sectors, and then the best stocks in those sectors. Once there are signs that the sector is no longer outperforming the S&P 500, I raise cash or start moving into a sector that is stronger than the S&P 500.
Two of the sectors with the best relative performance for most of 2012, the Select Sector SPDR Financial (XLE) and the Select Sector SPDR Consumer Discretionary (XLY) were up 28.4% and 23.6% respectively in 2012. This was much better than the S&P 500.
NEXT: Global Markets and What to Watch