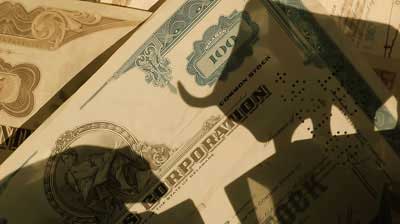 A rough year full of worries is coming to an end, but new woes await. These stocks look best for a year of higher taxes and Obamacare, writes MoneyShow's Jim Jubak, also of Jubak's Picks.
For the world's big drug companies, it's the end of a dark nightmare. Well, not quite the end. But it is the gray light before dawn. The worst seems to be over.
But you know what that means, right? You've seen this movie, right? New dangers threaten just when everyone thinks the coast is clear. (Zombies await everywhere.)
In the what-have-you-done-for-me-lately world of stocks, that means investors who have done very well with drug stocks in the past few years—but had to worry through 2012 as the patents on profitable drugs expired in large numbers—need to rethink their strategies.
It's not that some drug stocks won't be big winners next year; it's just that I don't think investors can count on the rising-tide-lifts-all-drug-stocks environment of recent past.
So how do you think about drug stocks now? On the surface, that seems like a strange question. But I'm asking.
In this column, I'll tell you why I think that is the right question to be asking now. I'll suggest a way to answer it—and a way to think about drug stocks. And I'll give you the name of five drug stocks that I think stand a good chance to outperform what I think will be a still-profitable but trickier-to-navigate sector.
Are the Big Gains Over?
In 2011, the SPDR S&P Pharmaceuticals (XPH) exchange traded fund returned 12.73% to the 1.89% return on the SPDR S&P 500 (SPY) ETF. In 2010, the drug ETF returned 22.46% and the S&P 500 ETF returned 15.06%. You have to go back to 2009 to find a year when the return on the drug ETF (at 27.65%) and the S&P 500 ETF (at 26.37%) were roughly equal.
And given that 2013 looks like the year when the feared patent expiration monster starts to get chopped down to size, you'd think that the sector might be headed for even better times.
But in 2012, patents expired on 40 drugs owned by the Pfizers (PFE) and Mercks (MRK) and Eli Lillys (LLY) of the world. Annual sales of those drugs losing patent protection? $35 billion.
Next year looks great on this front. The total sales of drugs expected to lose patent protection in 2013 is projected at just $17 billion, according to Credit Agricole Securities.
So why does this look like a tougher environment for drug stocks? Let me give you five reasons:
The fear of patent expirations is largely behind they big drug companies, but investors have already priced that event—and the lack of fear—into the prices of many drug shares.
Healthy dividends turned the sector into a defensive play in a volatile market, which means some of the more defensive drug stocks—Johnson & Johnson (JNJ), for example—seem expensive if you factor the increased uncertainty of potential changes in the tax rate on dividends.
The patent-expiration cliff has left its mark in the sector, with some companies—Pfizer, for example—downsizing and cost-cutting into what resembles a defensive crouch. (It's hard for me to conclude that the best use for the proceeds from Pfizer's sale of its nutrition unit to Nestlé (NSRGY) is to help fund a $10 billion share buyback.)
The expiration of so many patents in such a short time led to a sometimes-frantic effort to put more potential drugs in the pipeline. That seems to have increased the pressure on drug research and seems to be leading to an increase in the failure rate (or at least the visibility of failures) during trials. Bardoxolone at Abbott Laboratories (ABT) is an example. Companies may also have pursued drug candidates that offer only modest improvements over existing drugs.
Recessions and budget crises in much of the developed world have put pressure on drug reimbursement schedules from government and private-sector insurers. Everybody rightly expects that pressures on drug prices will increase, but no one is quite sure at what pace or exactly how. And no one knows how downward price pressures will balance out with the expansion of the number of insured as a result of programs such the Affordable Care Act (known as Obamacare).