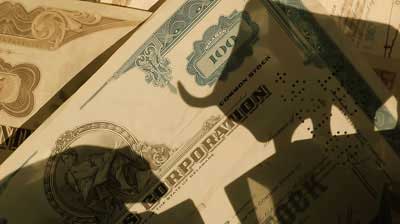 The copper miner's self-interested plays for oil and gas producers have been an unqualified and unjustified mess, and there are now far better stocks to buy in this space, writes MoneyShow's Jim Jubak, also of Jubak's Picks.
I think it's safe to say that Wall Street really, really, really hates this deal.
Shares of Freeport McMoRan Copper & Gold (FCX) plunged 16% on December 5, on news that the company would acquire oil and natural gas producers Plains Exploration (PXP) and McMoRan Exploration (MMR) for approximately $10.3 billion in cash and stock. (The debt that Freeport McMoRan will take on brings the cost of the deal to $20 billion.)
The shares are down another 4.2% yesterday to $30.81. Freeport McMoRan Copper & Gold is a member of my Jubak's Picks portfolio, or it was until yesterday. I'm selling it out of the portfolio with this post.
I have to say I agree with the market—this is one stupid and value-destroying deal. The only question now is when to sell.
What does the market object to? It's a long list.
First, the premium paid on Plains Exploration is 39%. Seems hefty for a stock that traded, according to Standard & Poor's, at a discount to its oil and gas peers because of a highly leveraged balance sheet.
True, production is increasing at the company's Eagle Ford and Haynesville operations. But Plains Exploration did just take on $8 billion in debt to fund the acquisition of deepwater assets in the Gulf of Mexico from BP (BP).
Second, why buy McMoRan Exploration at all? The company is a risky ultra deepwater driller in the Gulf of Mexico that has experienced problems with flow tests at its Davy Jones discovery. Revenue at the company has been in decline in recent quarters, and the company has struggled to prove its belief that the Davy Jones find could be one of the largest in the Gulf of Mexico in decades.
Third, the companies have just too many self-interested and overlapping insiders to convince anyone that this is an arms-length deal. Freeport spun off McMoRan Exploration 18 years ago, but the two companies share six board members, including:
Jim Bob Moffett, the chairman of Freeport, is also co-chairman and CEO of McMoRan Exploration.
B.M. Rankin, co-founder of McMoRan Exploration with Moffett, is vice chairman of both companies.
James Flores, CEO of Plains Exploration, sits on the board of McMoRan Exploration.
Whatever the plunge in Freeport McMoRan stock, these insiders stand to make a huge profit from the deal because they hold stock and options in McMoRan Exploration. For Moffett, for example, stock and options worth $44 million on November 4 soared to $89 million on the deal, according to Bloomberg.
Fourth, Freeport's explanation of the advantages of the deal in yesterday's conference call can be only called lame. In the call, Moffett couldn't offer synergies from combining a mining company and two oil and gas companies to justify the premium in the deal. His explanation in the call that money is cheap and that Freeport would be paying very little for the debt that it would use to finance the cash portion of the deal isn't a justification for doing this particular deal.
His explanation that US natural gas cheap right now—with its implication that Freeport will profit from a rise in natural gas prices—doesn't explain why the deal targets companies that are oil-heavy. After its purchase of assets from BP, 89% of production at Plains Exploration will be liquids rather than natural gas.
To get to its estimates for post-deal cash flows, Freeport assumes $100 a barrel crude and $4.50 natural gas. That's not impossible...but for natural gas, at least, it does verge on wishful thinking.