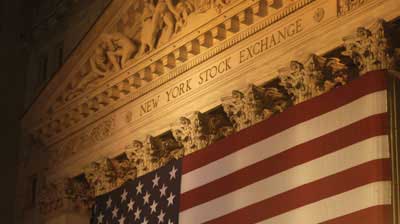 And a proper resurgence in the sector could give the market a big boost at a time when some are questioning the longevity of the current bull, writes MoneyShow's Howard R. Gold, also of The Independent Agenda.
The missing piece of the puzzle, the one thing that has made this recovery so much weaker than previous ones, may finally be falling into place: The housing market appears to be in a sustained recovery from what can only be called a depression.
So far, new home sales in 2012 are up sharply on average from 2011, while existing home sales are up, too, according to the National Association of Home Builders. Inventory has dropped substantially. And median sale prices of new and existing homes have risen by around 5% so far this year, their biggest price increases in years.
More than 100 economists polled by Pulsenomics for the real estate Web site Zillow expect the good times to roll. They foresee home price increases of around 2.3% this year, but also think residential real estate will continue recovering for the next four years.
By 2016, the economists project, the S&P/Case-Shiller US National Home Prices index will have advanced by a cumulative 15.2%—a 3% annual gain during that time. Hey, if it happens, I'll take it!
Zillow's chief economist, Stan Humphries, said economists are more bullish on housing than at any time since mid-2010, when the government was desperately handing out tax credits to anyone who could be roped into buying a home.
Now, interest rates are still low, but the sharp drop in home prices has made homes affordable again for a large number of buyers. "Housing prices are at 2004 levels and interest rates are the lowest we've seen in 20 to 30 years," Humphries told me.
Meanwhile, the US home ownership rate has fallen to just above 65%, its lowest since 1997, and about four percentage points below its bubble peak of 69.2%.
And growing demand for rental housing is driving rents higher.
Plus, there could be 1 to 2 million new households that would have formed but didn't because of the recession and housing bust. These include roommates tripling up and adult kids living in mom and dad's basement. As the economy and housing market improve, they will start looking for a home of their own.
"We're seeing a huge run-up now in demand for units. There is a large pent-up demand for household formation," said Amy Crews Cutts, chief economist for credit bureau Equifax. "You add up all these things, there's a strong demand for housing." She doesn't expect any new waves of foreclosures, either.
 "What we're seeing right now is driven by fundamentals," said Humphries.
NEXT: The Fed Does Its Bit to Help Housing