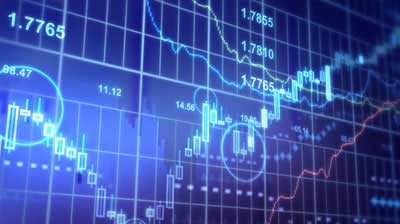 After a recent move higher, a correction near strong chart support sets American Tower (AMT) up for a new rally, writes John Kmiecik of InvestorPlace.com, and investors can capitalize by buying long call options.
It's not easy to find a potential bullish option play in this rather bearish environment. In fact, it probably isn't easy to find even a bearish option play with many stocks being extended to the downside. Here's a potential trade idea on American Tower (AMT), a stock that has had a bullish run-up but now has declined to an area where it might just be able to make a move higher once again.
American Tower Corporation is a real estate investment trust (REIT) and operates as a wireless and broadcast communications infrastructure company. It develops, owns, and operates communications sites.
The company's rental and management operations include leasing antenna space on multi-tenant communications sites to wireless service providers, radio and television broadcast companies, wireless data providers, government agencies and municipalities, and tenants in various other industries
The Trade: Long AMT June 65 calls for $1.70 or less
The Strategy: Buying a call is an option strategy that can take advantage of a bullish outlook on a stock. A long call can profit if the stock rises and the call premium increases to an amount more than was paid.
Maximum profit is essentially unlimited with a long call because the stock can continue to rise, and the maximum loss is $1.70 if AMT finishes below $65 at June expiration. Breakeven occurs if the stock is trading at $66.70 at expiration.
The Rationale: AMT operates as a wireless and broadcast communications infrastructure company. It has pretty solid fundamentals, including strong revenue growth and a decent record of earnings-per-share growth. As of last week, 17 analysts rate the stock as a buy, and one rates it as a hold. No analyst has a sell rating on the stock.
What makes this trade idea compelling is the technical set-up. The stock had been caught in a range for about three months between $62 and $64. Toward the end of April, it broke resistance at $64 and moved higher to about $68.

Click to Enlarge
But last week's bearish market has brought the stock back to its old resistance level, which now can be considered support. If support holds, AMT may head back higher again to $68.
By John Kmiecik, contributor, InvestorPlace.com
Tickers Mentioned: Tickers: AMT