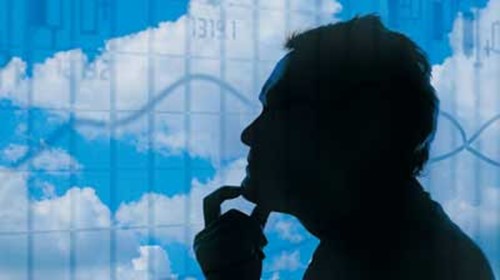 Whether in competitive sports or piano playing, it pays to practice, practice, practice, which is also true in the art of stop placement. Here, technician Tom Aspray reviews a few trades from years past to help improve your current stop management skills today.
In a previous trading lesson, Mastering the Basics of Stop Placement, I shared some examples of how I place initial stops and how they are adjusted as the trade progresses. Using past recommendations as examples, I hoped that the reader would gain some insight so that they could improve their stop management as well as learn how to better protect their profits.
From the response I received, it appears that I was successful and the process also allowed me the opportunity to dissect many of my past trades, which is always a good learning experience. Through additional examples from years prior, I would also like to offer some suggestions on what might have been done differently.

Click to Enlarge
2012 was a good year for the healthcare stocks as the Select Sector SPDR Health Care (XLV) was up 15% by the end of November of that year, while some of its industry groups like biotechnology did much better. It was one of the industry groups that I focused on in May of that year as I recommended going 50% long Amgen Inc. (AMGN) at $68.54 and 50% long at $67.12 with a stop at $64.76 (risk of approx. 4.5%).
AMGN had broken out of a four-month trading range in April of that year and was consolidating in May. The initial stop, line a, was placed well under the April lows. In early June, AMGN had a low of $67.21 and hit the first buy level. Two weeks later it overcame the resistance at line b and completed its continuation pattern. The stop was then raised (point 1) to $66.89, which reduced the risk on the position.
AMGN made a high in late June of $73.75 and after a brief pullback turned higher again. This created a short-term swing low and on June 29 (point 2) I raised the stop to $69.34, which was well under the low at $70.88.
After a brief correction from the new high on July 3 at $75.17, AMGN again moved higher, so on July 9 (point 3) I recommended selling ½ at the position at $76.88 and tightened the stop to $73.46. This was just under the low of $73.61 on July 5, and in hindsight, was probably too tight as under $72 would have been better. I was fortunate to avoid being stopped out.

Click to Enlarge
The sell order was filled six days later (point 4) and AMGN hit a high a few days later at $80.25. Just three days later AMGN was back to $75.70, but soon after rallied sharply to another new high of $84.39. Therefore, on August 9 (point 6), I raised the stop to $74.68 as I did not want to see a drop below the prior low of $75.70.
NEXT PAGE: Win Some, Lose Some