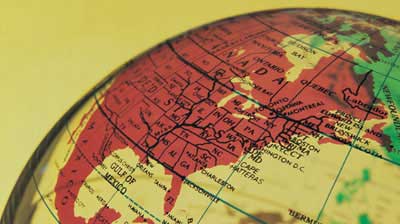 The UK economy grew in the past quarter to pull out of a recessionary nose dive. While the government has hailed the news, others point out that Britain is, at best, still on a roller coaster of mixed indicators, writes Colin Randall of The National.
In an era of relentlessly gloomy economic analysis, it is understandable that the British prime minister, David Cameron, should have been in a hurry to announce a rare morsel of good news.
Breaking the customary embargo on commenting on official statistics before their publication, he rose in Parliament to welcome a 1% rise in GDP for the three months to the end of September.
Friendly politicians were ready to acclaim the morale-boosting statistic. And the loyally conservative Daily Express trumpeted: "Double dip recession is over as British recovery gets on track."
Other voices were more restrained. "Don't talk about green shoots," was the stern advice from The Economist, the august British news magazine that has been preaching the virtues of sound capitalism since it was founded by a thrifty Scottish businessman 170 years ago.
So is Britain entering recovery, and a sustainable (if modest) one, or not?
First, it is necessary to look at the background against which Cameron, jumping the gun by a day before the GDP increase was formally confirmed last week, welcomed Britain's unsteady step out of its second recession in two years. Among less encouraging recent news reports from or about Britain:
London braced itself for the worst as the UBS banking group planned to cut 10,000 jobs, and others in the financial sector prepared for an autumn of firings
Another set of official statistics showed a decline of 13% net income per head of the population
And doubts were cast by analysts on London's ability to protect its status as the world's leading financial center while Britain keeps its distance from Europe's moves towards banking union.
The stubborn flow of negative dispatches was enough to ensure a cautious response from more neutral observers.
There may have been no event called the "bounce event" at the London Olympics this summer, but even officials from Britain's treasury were careful to point out that the Olympic Bounce—its direct and indirect benefits—was among the one-off factors that helped produce the modest rise after three quarters of slipping growth.
This raised the question of whether it was necessarily a good time for the prime minister and his supporters to gloat about the state of the economy after two-and-a-half troubled years since he took power as the head of a Conservative-Liberal Democrat coalition.