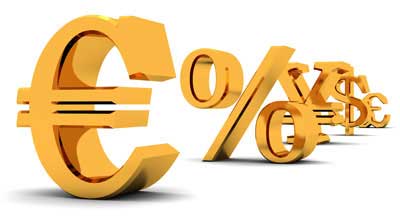 Kathleen Brooks and Eric Villoria of Forex.com highlight the events and indicators likely to shape the forex markets this week.
Can EUR/USD Stay Above 1.30?
EUR/USD closed the weekly London session above 1.30 on Friday for the first time since mid-October. This is a very bullish development for this cross, however, the question to ask now is can the euro extend these gains into the end of the year?
To answer this we need to look at both the technical and fundamental factors impacting the single currency. From a technical perspective the bulls are still in control. EUR/USD broke above the top of the daily Ichimoku cloud last week, which is the start of a technical uptrend, added to that it also broke above the base of the weekly cloud at 1.2840 early last week. This suggests that the longer term downtrend may be coming to an end. The market is still net short EUR according to the latest CFTC data. However, after reaching record levels, the number of short contracts has been cut dramatically since June 2012—just before ECB President Draghi said that he would do everything possible within his mandate to protect the single currency.
So from a technical perspective there is room for further upside, and momentum indicators don't suggest that the euro is currently overbought in the short term. However, there is a major resistance level coming up at 1.3175 that could thwart the bulls without a major shift in the fundamental picture.
The problem with a sustainable uptrend for the euro is that the fundamental picture is still dismal. On Friday unemployment data for the currency bloc was released that reached another record high of 11.7%. Next week sees the release of final November PMI surveys, which are expected to remain mired deep in recessionary territory. The OECD expects the Eurozone to remain in recession until early 2013, after that it expects the bloc to experience a milder contraction of 0.1% of GDP next year; however the risks are to the downside.
Sovereign concerns may also flare up again. Although Greece managed to get over the last hurdle to receiving more bailout cash when the German Parliament approved the release of funds at the end of last week and Spanish bond yields fell 35 basis points on the week, we think this may be a temporary respite. Greece's debt burden remains unsustainable as long as EU officials refuse to accept haircuts on official holdings of Greek debt. Likewise, Spain may be fully funded for 2012, but it has a record amount of debt to issue for 2013, thus we could be close to a bottom in Spanish bond yields.
NEXT PAGE: Draghi Could Spark a EUR Sell-Off