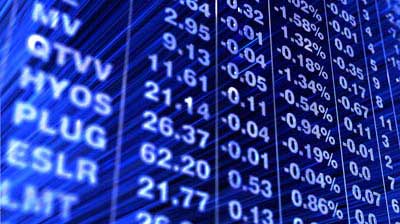 A new energy MLP went to market in December, and below is a breakdown of how it plans to make some money, notes Peter Staas of Energy and Income Advisor.
Amid the recent influx of MLPs that own nontraditional assets or pay a variable distribution, Summit Midstream Partners LP (SMLP), which went public on September 27, is a bit of a throwback: a midstream operator that owns gathering and processing assets and pays a regular quarterly distribution.
The fledgling publicly traded partnership traces its lineage back to fall 2009, when members of the management team and private-equity outfit Energy Capital Partners formed Summit Midstream Partners LLC to build a portfolio of midstream energy assets in North America. In the third quarter of 2011, this group sold a 9% interest in the concern to GE Energy Financial Services.
Summit Midstream Partners LP owns two operating entities: DFW Midstream Services LLC and Grand River Gathering LLC.
DFW Midstream Services
The MLP's privately owned antecedent acquired the DFW Midstream system-a network of small-diameter gathering pipelines that connect wellhead production to larger pipelines and processing systems-in the Barnett Shale from Chesapeake Energy (CHK) and a subsidiary of Energy Future Holdings.
In subsequent years, Summit Midstream Partners LLC expanded the gathering network to its current capacity of 410 million cubic feet of natural gas per day. Management expects nameplate throughput to expand to 450 million cubic feet per day when additional compressors and looping pipelines come on stream in the first quarter of 2013.
This operation has little direct exposure to fluctuations in commodity prices, thanks to long-term gathering agreements that also include remaining minimum volume commitments with an average of 138 million cubic feet per day remaining. An acreage dedication of about 100,000 acres with anchor customer Chesapeake Energy guarantees that any wells the operators sink in the area of mutual interest will be connected to Summit Midstream Partners LP's DFW gathering system.
Volumes transported on these pipelines increased 16.9% from the first half of 2012 to 380 million cubic feet per day. Earlier in 2012, Chesapeake Energy and other operators had restricted production from existing wells in response to the ultra-depressed natural-gas prices that followed the no-show winter of 2011-2012.
Much of this upside stemmed from some operators removing curtailments on their existing wells to take advantage of the recovery in the price of natural gas. Atlas Resource Partners (ARP), for example, stepped up work-over operations on acreage acquired from Carrizo Oil & Gas (CRZO) earlier this year.
Nevertheless, Summit Midstream Partners LP estimates that roughly 25% of the 312 wells connected to the DFW system were either shut-in or significantly curtailed at the end of the third quarter. A further recovery in the price of natural gas would likely prompt operators to ramp up output from these wells.
Management has also highlighted plans to connect four pad sites operated by the privately held Beacon Exploration & Production in the coming year, a move that should bolster throughput and help to offset natural well declines.
However, drilling activity will likely remain constrained. Summit Midstream Partners LP's gathering pipelines are concentrated in the southeast portion of Tarrant County-the heart of the gas-producing Barnett Shale. The newly listed MLP's investor relations team has touted this area as the "core of the core of the Barnett," noting that the DFW system services two of the play's most prolific wells, based on their peak production rates.
But upstream operators have scaled back drilling activity in the portions of the Barnett Shale that primarily produce natural gas, preferring the superior economics offered by liquids-rich basins such as the Bakken Shale, the Eagle Ford Shale, and the Permian Basin. Accordingly, the active rig count in Tarrant County has tumbled from 24 at the beginning of the year to about eight in the second week of December.
In a conference call to discuss third-quarter results, Summit Midstream Partners LP's CEO, Steven Newby, told analysts that the firm expects operators to run one rig in the MLP's service area in the coming year, and emphasized that any upside would come from producers restoring output from so-called "wafflers"-existing wells that have been curtailed or shut in.
Over the 12 months ended September 30, management expects the DFW Midstream system to account for 54% of the MLP's revenue.
Grand River Gathering LLC
In October 2011, Summit Midstream Partners LP's predecessor acquired 276 miles of gathering pipelines, now called the Grand River system, in western Colorado's Piceance Basin from EnCana (ECA) for $590.2 million. Grand River comprises three distinct systems-Mamm Creek, Orchard, and South Parachute-each of which connect to third-party pipelines that transport output to Enterprise Products Partners's (EPD) processing plant in Meeker, Colorado.
In connection with this deal, the MLP inked long-term gathering agreements with anchor customer EnCana on each of these three systems, and assumed six contracts with five other producers. The majority of the volumes transported on this gathering network come from the Mesaverde, a shallow formation that yields natural gas and significant quantities of NGLs.
In the third quarter of 2012, the Grand River system averaged throughput of 578 million cubic feet per day, down 1.7% from the first half of 2012. Much of this drop in production stemmed from temporary issues that affected about 20 million cubic feet per day of production in the Mamm Creek area.
Throughput on the Orchard system will also continue its gradual decline unless EnCana and other producers step up drilling in the dry-gas portions of the Mancos and Niobrara Shale-an unlikely prospect in the current pricing environment. Management highlighted a recent joint venture between EnCana and steelmaker Nucor (NUE) as a potential growth driver for volumes in the Piceance Basin.