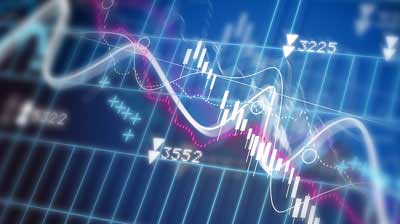 One sector of tech that has gotten a bit ahead of itself is the cloud-based computing rage that has sent investors and tech companies scrambling to grab small players for the next big thing. But if you're particular, there are still some great firms at good prices says Peter Staas of Personal Finance.
Although the media hysteria surrounding the initial public offering of Facebook (FB) reflects the promise and ubiquity of the social web, investors shouldn't overlook evolutionary trends in the enterprise software space, where established heavyweights are betting big on software as a service (SaaS).
The appeal of SaaS solutions to business customers is simple: Operational efficiency and lower costs, a compelling proposition at a time of anemic economic growth.
These lower upfront costs have driven penetration of SaaS solutions among small and midsize businesses, many of which lack the financial wherewithal and IT expertise to implement full-fledged enterprise software packages. We expect demand for Internet-delivered business software to continue to grow, as these investments translate into improved efficiency.
Over the past nine months, IT heavyweights such as SAP (SAP) and Oracle (ORCL) have moved aggressively to beef up their cloud-based product offerings and boost their exposure to recurring revenue streams.
This wave of consolidation reflects growing demand among large enterprises for web-accessible applications that fulfill previously unmet needs or provide superior solutions. A recent study conducted by Forrester Research (FORR) estimates that 68% of larger companies have started adopting SaaS solutions.
With investors expecting additional acquisitions in the space, shares of small-cap SaaS providers have remained remarkably resilient in recent weeks, despite the weakness in the broader market.
For example, Concur Technologies (CNQR) has returned 14.7% since we profiled the stock on Feb. 22, while shares of LivePerson (LPSN) have surged by 25.7%. Both stocks hit new 52-week highs in mid-June.
Flying Through the Cloud
Concur Technologies provides cloud-based software that tracks, manages, and pays employees' travel and business-related expenses, a manual function at many companies.
In early 2011 the company purchased TripIt for $120 million, broadening the scope of its service offerings from expense tracking and reimbursement to trip planning and booking. This acquisition brings Concur Technologies one step closer to delivering a seamless travel experience, with TripIt automatically rebooking any canceled or delayed flights and checking in the business traveler to his or her hotel of choice. Rental cars and taxi rides can also be automatically paid for and reimbursed through Concur Technologies' comprehensive platform.