2 Closed-End Funds for Income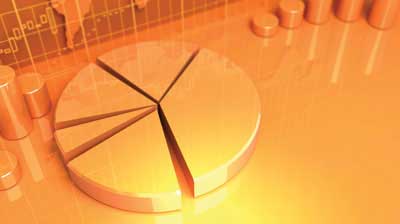 Depending upon how diligent you are in sniffing out each and every income opportunity, it may be worth turning such duties over to sector pros sometimes, observes Richard Lehmann of Income Securities Investor.
Advent Claymore Convertible Securities & Income Fund (AVK) is serviced by Guggenheim Funds Distributors and Advent Capital Management LLC serves as the investment advisor. The objective of the fund is to provide total return through a combination of capital appreciation and current income. It will invest at least 60% of its managed assets in convertible securities and up to 40% in lower-grade, non-convertible income securities.
Allocation of the fund assets are: 69.34% in convertibles, 84.55% in US securities, 20.43% of investment grade, and 31.1% of high-risk securities. Currently, 21.52% of their holdings are in the technology sector, 17.71% in health care, 12.89% in the financial sector, and 12.77% in the consumer discretionary sector.
This fund would fit well in a growth and income medium to high-risk portfolio. Buy.
Cohen & Steers Quality Income Realty Fund's (RQ) primary investment objective of this fund is high current income through investment in common stock issued by real estate investment trusts, preferred securities, and corporate debt. Its secondary investment objective is capital appreciation. Currently they have about 78% in common shares of REITs, 20% in preferred stock, and the remainder in corporate debt securities and cash.
Of the 120 holdings in the fund's portfolio, the top five are Simon Property Group, Vornado Realty Trust, Prologis, Equity Residential, and Public Storage. The largest sector percentages of the portfolio are Apartments, Regional Malls, Offices, and Health Care. The Fund employs leverage as part of a yield-enhancement strategy.
Leverage, which can increase total return in rising markets (just as it can have the opposite effect in declining markets), enhances the Fund's performance. The fund chooses to let holdings appreciate rather than sell them for distributable gains, hence about 75% of this fund's distributions are return of capital. This makes the fund suitable for taxable as well as tax deferred medium risk account. Buy.
Subscribe to Income Securities Investor here...
Related Reading:
---