Do Late Day Reversals Mean Trend Change?
02/26/2010 9:08 am EST
Focus: STRATEGIES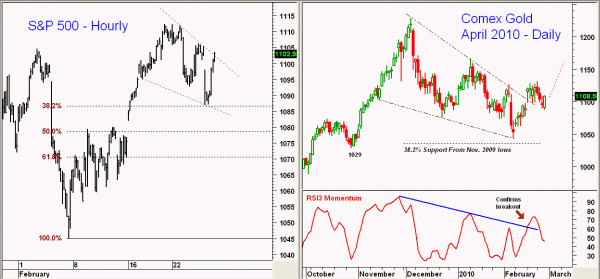 Click to Enlarge
Thursday's price action was quite interesting as after heavy selling in stocks and much lower gold prices, both reversed sharply by the close. The cash S&P 500 hit 1087 in the first hour, reaching the 38.2% support before closing at 1102.9. The hourly continuation pattern appears to have been completed. Key resistance is at 1112.40. Gold was down $9 early, but closed up over $10. Yesterday (click here for chart), the intraday correction appeared to be over and the daily chart is positive.