Will the Shorts Get Squeezed?
06/14/2010 10:07 am EST
Focus: STRATEGIES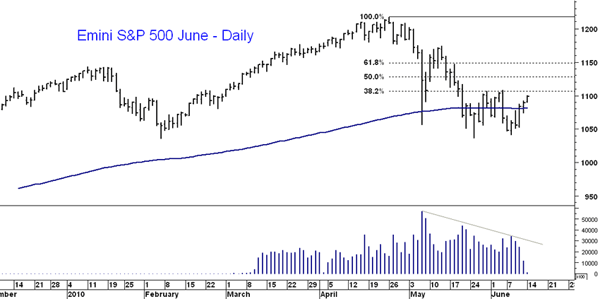 Click to Enlarge
The stock market's ability to rebound Friday despite the early selling was fairly positive, and this makes further gains likely. Next key resistance for the S&P cash and the Emini S&P 500 futures is in the 1107-1112 area, which corresponds to the 38.2% retracement resistance and the 200-day MA on the cash. I expect this level to be overcome, and if so, the shorts should get nervous as bearish sentiment seems quite high. The more important resistance in the 1125-1130 area should be tested.
Tom Aspray, professional trader and analyst, serves as video content editor for MoneyShow.com. The views expressed here are his own.