How the End of QE2 Will Affect USD
06/23/2011 7:00 am EST
Focus: FOREX
With QE2 drawing to a close this month, a look at how the dollar performed against major currency counterparts when the Fed's first stimulus program expired may help predict the upcoming price action.
By the end of June, the Federal Reserve will have completed its asset-purchase program, bringing its second round of quantitative easing (QE2) to an end. As QE2 draws to a close, it is worthwhile to consider how the US dollar could react.
When the first round of quantitative easing came to an end, we saw a massive dollar rally (see EUR/USD chart below).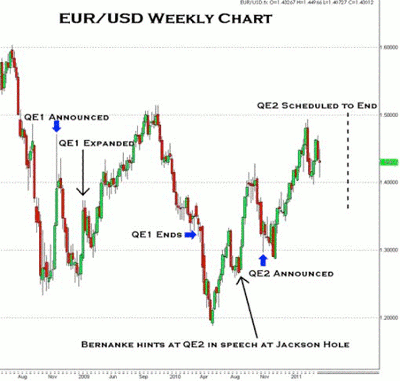 Click to Enlarge
The US dollar/Japanese yen (USD/JPY) currency pair did not participate in that rally, however, because of lingering concerns about the need for more stimulus (see USD/JPY chart below).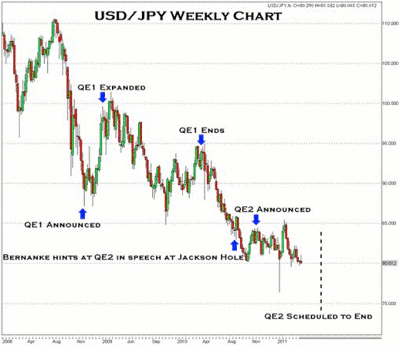 Click to Enlarge
The US dollar index, on the other hand, rallied as much as 10% as the greenback strengthened against high-yielding currencies (see dollar index chart below), which suggests that once QE2 ends, we could see a more significant dollar rally.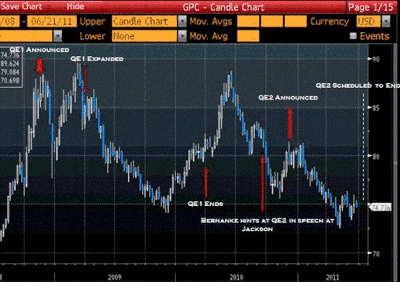 Click to Enlarge
By Kathy Lien of KathyLien.com