5 Trading Ideas for Major USD Pairs
12/07/2011 6:00 am EST
Focus: FOREX
Technical analyst Joel Kruger of DailyFX.com interprets the charts of five US dollar-based currency pairs to deliver trading ideas for each.
EUR/USD
EUR/USD remains locked in some consolidation following the bounce out from 1.3200. The key levels to watch above and below come in at 1.3550 and 1.3360, respectively, and a daily close above or below will be required for a clearer short-term directional bias.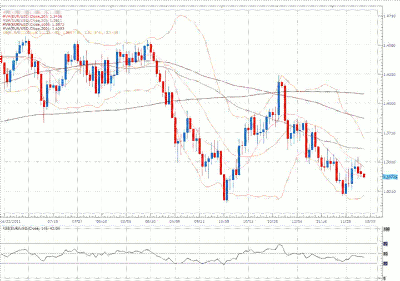 Click to Enlarge
A break and close back above 1.3550 will suggest that the market is still in the process of correcting and could head back into the 1.3800 area, while a close back below 1.3360 will open the door for a bearish resumption and retest of the key October lows at 1.3145.
See related: Trade Retests of Key Levels Like a Pro
USD/JPY
The USD/JPY market has managed to successfully hold above the bottom of the daily Ichimoku cloud to further strengthen our constructive outlook, and we look for the formation of an interday higher low by 76.55 ahead of the next major upside extension back towards and eventually through the recent multi-day highs by 79.55.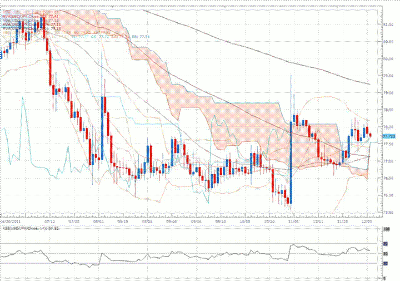 Click to Enlarge
Ultimately, only a close back below the bottom of the Ichimoku cloud would negate outlook and give reason for pause, while a daily close back above 78.30 accelerates.
See related: The Art of Ichimoku Cloud Analysis
GBP/USD
The GBP/USD market correction out from the recent lows at 1.5420 appears to have finally stalled out and we will be looking for a daily close back under 1.5575 to confirm bias and accelerate declines.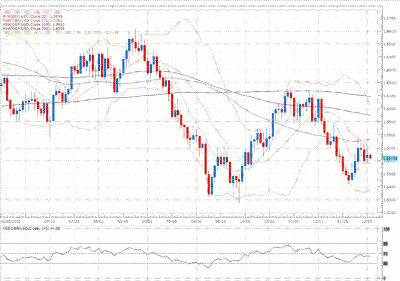 Click to Enlarge
A close below 1.5575 should accelerate declines towards 1.5420, below which will open an even deeper setback to retest critical support by the October lows at 1.5270. Ultimately, only back above 1.5800 would delay and give reason for concern.
NEXT: USD and Commodity Currencies Like CAD and AUD
|pagebreak|
USD/CAD
Our constructive outlook on USD/CAD remains intact with the market focused on a retest of the key October highs by 1.0660. From here, look for any interday pullbacks to be very well supported above 1.0100 on a daily close basis and in favor of an eventual break and fresh upside extension beyond 1.0660. A daily close back above 1.0225 confirms and should accelerate towards our 1.0660 objective.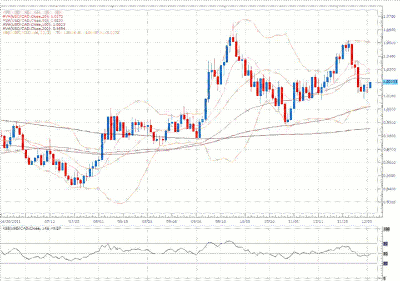 Click to Enlarge
AUD/USD
Any rallies in the AUD/USD pair are classified as corrective, and we continue to see this market in the process of carving out a major top ahead of the next downside extension back below the critical lows from October at 0.9385. The market has been locked in some consolidation over the past several sessions, and from here, 1.0330 and 1.0150 will be the key levels to watch above and below.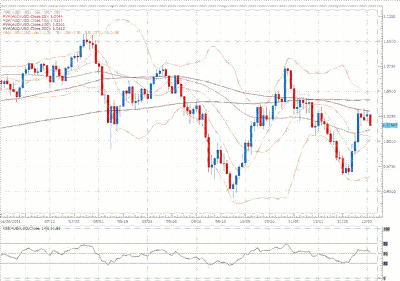 Click to Enlarge
A break back above 1.0330 will open the door for additional corrective moves potentially into the 1.0500's before the market eventually stalls out, while a daily close back under 1.0150 will signal a potential end to the latest correction and open a drop back below parity.
By Joel Kruger, technical analyst, DailyFX.com