Volatility in a Trio of Currency Pairs
02/01/2016 9:00 am EST
Focus: FOREX
The staff at Admiral Markets takes to the charts of three major currency pairs and examines the price action of each, indicates the levels where volatility spiked, and points out the key levels to watch next.
Currency Pair EUR/USD
The EUR/USD is building a contracting triangle chart pattern. Price bounced yet again at the top of the triangle. It could find support again near the bottom of the triangle or at the Fibonacci levels.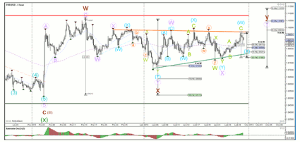 Click to Enlarge
The EUR/USD has made a bearish turn at the resistance level (red). It is now building a bearish ABC zigzag within the corrective pattern (4-hour chart) that is bringing price back to the Fibonacci levels of wave X (blue). A break below the 100% level invalidates the wave structure.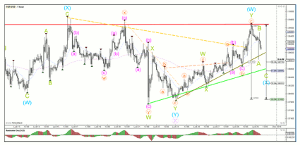 Click to Enlarge
To read the entire article click here…
By the staff of Admiral Markets