Mixed Greece News Keeps Market Skittish
09/10/2012 4:40 pm EST
Focus: GLOBAL
The scary bit was patched up with more soothing talk from European leaders, a salve that won't work forever, writes MoneyShow's Jim Jubak, also of Jubak's Picks.
Sentiment and therefore market reaction to news from Greece today has been all over the block. Financial markets are having trouble deciding if news is good or bad—and on what timetable.
This morning, markets were down on news that the troika of the International Monetary Fund, the European Commission, and the European Central Bank had rejected €3 billion of proposed cuts to Greek spending, on the grounds that they were too vague and would take too long to put into effect.
The troika has to approve the Greek plan in order for the country to get the next €31.5 billion installment from the €130 billion European rescue package agreed to in March. The country needs the money to recapitalize banks and to keep the economy running.
Then, markets rallied on publication of an article in Germany's Der Spiegel saying that German chancellor Angela Merkel had changed her mind on Greece, and now wants to do everything she can to avoid a Greek exit from the euro. (See the article here.) Everything she can turns out to be, according to the article, tweaking the Greek rescue program to give the country more time.
That was followed by a CNBC interview with Olli Rehn, European Commissioner for Economic and Monetary Affairs and the Euro, that emphasized that it is critical that Greece stay in the euro. The euro "is irreversible and it is essential that we will maintain the unity of the euro," Rehn said.
How this all adds up is tough to calculate.
Has Merkel really changed her policy, as Der Spiegel argues? The Greeks seem to think so. That country's Ta Nea has run a front-page illustration of Merkel in Greek national costume.
Will Greek sentiment lead Greek leaders to overreaction? Over the weekend, prime minister Antonis Samaras said that the latest proposed budget cuts will be the last that his government will offer until Eurozone leaders "resolve the injustices" inflected on ordinary Greeks. I wonder how that's going over with troika budget examiners.
(And by the way, a report over the weekend said that Spain might not apply for a bond-buying program by the European Central Bank until after regional elections in Spain on October 21. That would put off any buying of Spanish bonds by the ECB until after that date.)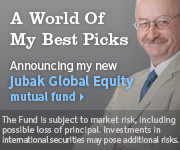 Full disclosure: I don't own shares of any of the companies mentioned in this post in my personal portfolio. The mutual fund I manage, Jubak Global Equity Fund, may or may not now own positions in any stock mentioned in this post. For a full list of the stocks in the fund as of the end of March, see the fund's portfolio here.