Are Rare Earths Growing Too Common?
09/25/2012 2:00 am EST
Focus: STOCKS
That's the fear that drove this miner's shares down late last week on what should have been a banner day, writes MoneyShow's Jim Jubak, also of Jubak's Picks.
You know that the only thing that matters in much of the commodities market is demand from China when a company announces a huge expansion of ore reserves—362% in fact—and the share price actually stumbles.
That's exactly what happened on September 21, after Australian rare-earth miner Lynas (LYC.AU in Sydney or LYSDY in New York) announced a big jump in ore reserves at its Mount Weld mine. Estimated ore reserves rose to 9.7 million metric tons, 362% more than in the 2005 estimate. (Lynas is a member of my Jubak Picks 50 long-term portfolio.)
Of course, in the current environment you can see this as bad news. Prices of rare-earth minerals used in everything from hybrid cars to wind turbines to smartphones have just begun to stabilize recently, after crashing when demand in those markets collapsed in the slowdown that followed the global financial crisis.
Lanthium, for example, which is used in rechargeable batteries in hybrid cars, hit $210 a kilogram in January 2010, up from $5.15 a kilogram, before plunging and then rebounding to a current $20.50 a kilo.
Now the fear is that new production scheduled to come on line from Molycorp (MCP) and Lynas, plus a possible relaxation of export controls by China, could send prices back into freefall. Molycorp has reopened its Mountain Pass mine in California, and is scheduled to up production to 19,050 metric tons in the fourth quarter of 2012 from 3,516 tons in 2011.
The uncertainties are huge, especially for the lighter and more common rare-earth minerals. Cerium, for example, currently sells for $21.50 a kilogram, but more than half of Molycorp's expanded production will consist of cerium. In a recent research note, Morgan Stanley used a price of $1 a kilogram for cerium to value Molycorp.
Mount Weld contains more medium-weight rare-earth minerals than Mountain Pass does, but both are light on the priciest heavy rare-earth minerals. (For a breakdown of rare-earth minerals at Mount Weld, see Lynas's May 20 presentation.)
Lynas predicted that rare-earth supply would move into deficit in 2013. I think that's early, but with the company's Malaysian processing plant set to handle its first shipment of ore this fall, I still think $1 to $1.20 a share, up from a recent 91 cents, is a reasonable target price by the end of 2012.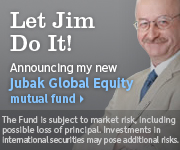 Full disclosure: I don't own shares of any of the companies mentioned in this post in my personal portfolio. The mutual fund I manage, Jubak Global Equity Fund, may or may not now own positions in any stock mentioned in this post. The fund did own shares of Lynas as of the end of June. For a full list of the stocks in the fund as of the end of June, see the fund's portfolio here.