Citigroup's Big Gift to the Markets
10/15/2012 3:58 pm EST
Focus: STOCKS
The bank's unexpectedly strong earnings might serve as a buoy for the whole sector as we enter the crunch time of earnings season, writes MoneyShow's Jim Jubak, also of Jubak's Picks.
A strong earnings surprise from Citigroup (C) this morning has lifted the banking sector—well, except for Wells Fargo (WFC) and US Bancorp (USB).
Citigroup reported third-quarter earnings of $1.06 a share, 7 cents a share better than the Wall Street consensus. Revenue climbed just 3% year over year, but at $19.41 billion still very handily beat the Wall Street consensus of $18.78 billion.
As of 2 p.m. New York time, shares of Citigroup were up 4%. Shares of JPMorgan Chase (JPM) were up 1.71%. Shares of PNC Financial (PNC) and Bank of America (BAC), which report tomorrow and Wednesday, were up 0.46% and 2.52%, respectively.
Wells Fargo was down 1.58% and US Bancorp, which reports Wednesday, was off 0.99%. (US Bancorp is a member of my Jubak's Picks portfolio.)
Unlike Wells Fargo and JPMorgan, which last week that said they thought the mortgage and housing markets had turned a corner, Citigroup was much more reserved. Chief Financial Officer John Gerspach said that the housing market, despite signs of stabilization, still had significant challenges to face. "I don't use phrases like 'turn the corner,'" he added.
Instead, Citigroup's story this quarter had much more in common with the bank's reports in previous quarters, with investors cheering a continued release of reserves against bad loans ($1.5 million) and a reduction in the bank's overall allowance for loan losses to $25.9 billion at the end of the quarter, down from $32.1 billion in the third quarter of 2011. (At 4% of total loans, the total allowance for loan losses was still extremely high, even if a big improvement from the 5.1% rate in the third quarter of last year.)
Assets held by the company's "bad bank" Citi Holdings fell to $171 billion in the quarter, from $247 billion in the third quarter of 2011. About $95 billion of the assets at Citi Holdings are North American mortgage loans.
The rally in the stock was also a reflection, in my opinion, of investors' belief that the quarter moved Citigroup closer to a big increase in its dividend. You'll remember that in 2012, the Federal Reserve refused permission to Citigroup for a big dividend increase after its most recent stress test.
Citigroup finished the quarter with a Basel III Tier 1 common ratio of 8.6%, up about one percentage point from the time of the stress test. That puts, Wall Street analysts project, the bank on the road to a big jump in dividend payout by the middle of 2013.
The bank's report gives the financial sector some positive momentum as it heads into big reporting days tomorrow and Wednesday, with results from PNC Financial, Bank of America, BlackRock (BLK), and US Bancorp.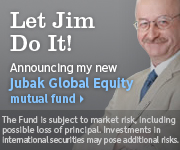 Full disclosure: I don't own shares of any of the companies mentioned in this post in my personal portfolio. The mutual fund I manage, Jubak Global Equity Fund, may or may not now own positions in any stock mentioned in this post. The fund did own shares of US Bancorp as of the end of June. For a full list of the stocks in the fund as of the end of June, see the fund's portfolio here.