Yum's Long Road in 2013
02/05/2013 5:00 am EST
Focus: STOCKS
What should have been a growth year for the fast-food giant may have been derailed by a scandal in China, its biggest market, writes MoneyShow's Jim Jubak, also of Jubak's Picks.
The Shanghai Food and Drug Administration concluded its investigation into chicken sold by Yum! Brands' (YUM) KFC stores in China on January 25, the company said in its fourth-quarter earnings release on February 4. The Chinese agency did not fine the company or decide to bring a legal or regulatory case for higher than permitted levels of antibiotics in chicken sold by KFC from supplier Liuhe Group.
That doesn't mean that investors, though, have cleared the company. The stock fell 1.99% before the earnings report, and then another 5.38% in after-hours trading, for a total loss on the day of 8.2%.
The problem wasn't fourth-quarter earnings—the company actually beat expectations by a penny—or revenue—at $4.15 billion, slightly ahead of the $4.12 billion consensus.
But the company had already radically lowered guidance on January 7. On that date, the company said the discovery of high levels of antibiotics in chicken sold by KFC had crushed sales in China in the last two weeks of December.
It was guidance for the first quarter (and indeed all of 2013) that hurt. Same-store sales in China are likely to fall by 25% in January and February, the company said today. Company-wide earnings will fall in 2013 from $3.25 a share in 2012, the company noted.
That was a huge shift from previous guidance for 10% earnings growth. Wall Street had been forecasting 2013 earnings of $3.57 a share. Investors should also expect a significant drop in same-store sales in China during the first half of 2013, the company said, with a return to growth in China in the fourth quarter of 2013. Yum! Brands got about 44% of 2011 revenue from China.
The company got a huge increase in same-store sales in India, the company's next big growth target, of 24%. But same-store sales in other regions just matched analyst projections. Same-store sales climbed 3% in the United States and 3% at international stores. Analysts had been expecting 3% growth in the United States and 3.9% growth internationally.
My conclusion is that Yum! Brands has turned into a second-half of 2013 story—assuming that the company moves aggressively to rebuild the trust of Chinese consumers.
So far, at least, the company has not scaled back plans to open 700 new stores in China this year. It is planning to launch a campaign in China that emphasizes brand quality. And Yum! Brands has already adopted the recommendations of China's state Food and Drug Administration to strengthen controls in its poultry supply chain through voluntary self-testing, better supplier management, and improved reporting.
I'd like to see how much impact—and how quickly—those measures have on sales in China before I pick up shares of what is still the dominant fast-food restaurant business in China. At the moment, though, investors don't know when that unit will return to growth.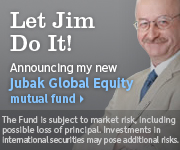 Full disclosure: I don't own shares of any of the companies mentioned in this post in my personal portfolio. The mutual fund I manage, Jubak Global Equity Fund, may or may not now own positions in any stock mentioned in this post. The fund did not own shares of Yum! Brands as of the end of September. For a full list of the stocks in the fund as of the end of September, see the fund's portfolio here.