Exide Looks for a Jumpstart
04/08/2013 9:55 am EST
Focus: STOCKS
And the markets punished the small-cap battery maker for its rough running by chopping its shares nearly in half, writes MoneyShow's Jim Jubak, also of Jubak's Picks.
Exide Technologies (XIDE), a leading maker of lead-acid batteries, plunged 47.5% today after a story on Debtwire reported that the company had hired investment banker Lazard to study refinancing alternatives after a more traditional refinancing failed in late 2012.
The company finished the December quarter with $80 million in cash and cash equivalents, and reported a $15 million loss for the period. The company also faces the September maturity of $60 million in convertible debt.
Exide has been battling to win back market share in the battery replacement market—its share of the automotive replacement market rose to 32% in the December quarter, from 27%. (The company has a 69% share of the original equipment market, down from a high of 74%.)
But those market share gains have come at the cost of profit margins. Operating margins fell by 1.7 percentage points in the quarter from the year-earlier period, to 11.3%. After the quarter's results, analysts cut their estimates for operating margins in the fiscal year that ends in March 2014 by 2 to 3 percentage points.
Exide supplier Polypore International (PPO) fell 3.1% on the news. Exide competitor Johnson Controls (JCI) was down 1.3%. (Johnson Controls is a member of my Jubak Picks 50 long-term portfolio. I'll have an update on that portfolio next week, by the way.)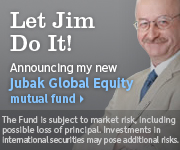 Full disclosure: I don't own shares of any of the companies mentioned in this post in my personal portfolio. When in 2010 I started the mutual fund I manage, Jubak Global Equity Fund, I liquidated all my individual stock holdings and put the money into the fund. The fund may or may not now own positions in any stock mentioned in this post. The fund did own shares of Johnson Controls as of the end of December. For a full list of the stocks in the fund as of the end of December, see the fund's portfolio here.