Helix Energy Solutions (HLX) Looks Interesting
11/07/2008 10:44 am EST
Focus: STOCKS
Helix Energy Solutions (HLX) was recommended as a top buy by a major consumer financial magazine long before the tremendous downward pressure of the markets in past months—when it was near $28!
It is now trading around $9.
The chart below appears to be indicating a bottom, but this week, it has had some downward pressure.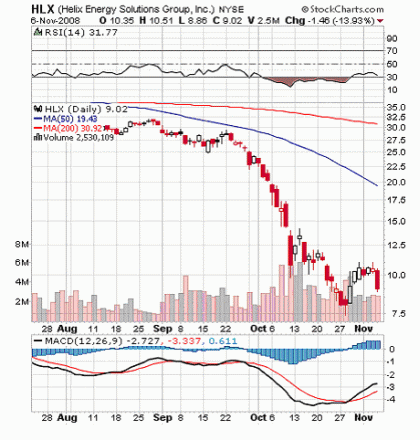 The risk seems minimal with the low price, and HLX just might be headed back toward the teens in the next few months.