5 Stocks Primed for a Breakout
11/18/2013 7:00 am EST
Focus: STOCKS
Trader and blogger Brian Lund of BCLund.com shares the charts of some stocks that have formed massive multi-year bases.
As my friends over at High Chart Pattern Group say, "The base is everything!" Here are some stocks getting ready to come out of massive multi-year bases.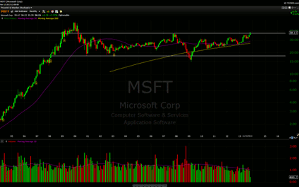 Click to Enlarge
A guy who's name I can't remember—but seemed pretty smart—gave a presentation at Stocktoberfest asserting that MSFT was the next AAPL. This was based not on Windows sales but some other tech area they are set to dominate (maybe it was enterprise services). If his theory is correct, then this might finally be a real move out of a 13-year base.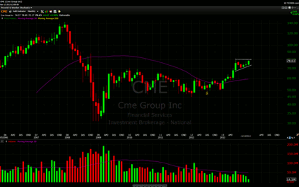 Click to Enlarge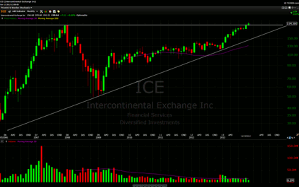 Click to Enlarge
At the end of last year I was asked what industry would be hot in 2013 and I answered "the brokerage industry." I was really referring to the retail brokerages like Charles Schwab (SCHW) and E*Trade (ETFC), which by the way have been en fuego, but CME Group (CME) and Intercontinental Exchange Group (ICE) technically fit in that group as well.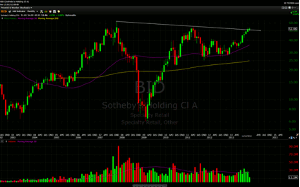 Click to Enlarge
Fifteen years after Antiques Roadshow premiered, the major auction houses are starting to use algorithmic logic and big data to maximize their returns. Sotheby's (BID) is at the forefront of this trend and the chart looks like it is about to break out of a massive cup and handle-ish type pattern.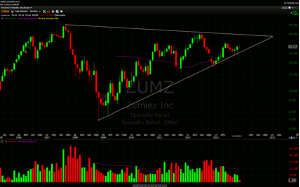 Click to Enlarge
Skateboarding, surfing, Snoop Dog (or Lion), that's what Zumiez (ZUMZ) is all about. Yeah, whatever. None of them were even born when Lonnie Toft was doing full-coping grinds on his signature eight-wheel Sims board. Whatever. Stock is not there quite yet, but this six-year ascending triangle is starting to look bitchin man!
By Brian Lund of BCLund.com