Presentation Details
Recorded on: Tuesday, November 17
Trading Commodity Options with Creativity: How to Use the Market's Money to Create Custom Risk-Reward Profiles*
Options are priced to lose. Thus, habitually buying options require impeccable timing and a little luck to succeed. However, traders might benefit from the use of option-spread strategies aimed at using the market's money to purchase long calls and puts. In short, speculative option purchases can be financed by the sale of an eroding asset.
Of course, this approach isn't without its disadvantages and opportunity costs but in the right circumstances, there are low- and limited-risk ventures with potentially attractive payouts. Come find out from DeCarley Trading's senior commodity market strategist and broker, Carley Garner, how to creatively use calls, puts, and building blocks to create strategies with various risk and reward prospects.
Highlights from this course include:
Getting familiar with option mechanics
Applying common sense to option trading
How to create strategies with custom risk/reward profiles
Free option trades built for leverage and profit potential (ratio spreads and vertical spreads with naked legs)
Debit option spreads aimed at keeping risk low and limited (butterflies, condors, and vertical spreads)
Trading examples
Learn a top pro trader's time-tested strategies for pulling profits these fast-moving markets to minimize risks without missing market opportunities.
*Tickets are $139 per person; all sales are final. If you missed the live course, you can always watch it on demand here.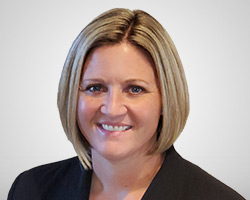 Carley Garner
Senior Commodity Market Strategist and Broker
DeCarley Trading
Carley Garner is an experienced futures and options broker with DeCarley Trading, a division of Zaner Group, in Las Vegas, Nevada. Her commodity market analysis is often referenced on Jim Cramer's Mad Money on CNBC and she is a regular contributor to TheStreet.com and its Real Money Pro service. Ms. Garner is also a regular on the speaking circuit and has authored multiple books including Higher Probability Commodity Trading and A Trader's First Book on Commodities (three editions).