Presentation Details
Recorded on: Tuesday, September 15
Deep Dive in How to Check ETFs & Stocks on Dividend Grader, Stock Grader, Morningstar, and Yahoo! Finance*
Louis Navellier, editor of Growth Investor, Breakthrough Stocks, and Accelerated Profits will show you how to be track your stocks on his free Portfolio Grader & Stock Grader. Additionally, he will show your what fundamental factors he utilizes, some of which are also on Yahoo! Finance. Finally, Mr. Navellier will expose how you can "get fleeced" buying and selling ETFs as well as show you how to properly place ETF orders by checking the Intraday Indicative Value on Morningstar.
*Tickets are $139 per person; all sales are final. If you missed the live course, you can watch it on demand here.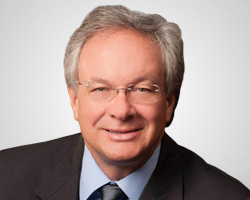 Louis Navellier
Editor
Growth Investor, Breakthrough Stocks, & Accelerated Profits
Louis Navellier is one of Wall Street's renowned growth investment advisors. He is the founder and chairman of Navellier & Associates, a money management firm. Mr. Navellier specializes in behavioral finance and utilizes extensive quantitative and fundamental analysis to identify market-beating stocks. He is the editor of five investing newsletters which are published through InvestorPlace, which include Growth Investor and Breakthrough Stocks (Formerly known as MPT Review). Mr. Navellier has made his proven formula accessible to investors via his online stock rating tool, PortfolioGrader.com, and The Little Book That Makes You Rich.