Presentation Details
Recorded on: Thursday, October 29
Divergence: The Rules-Based Strategy*
Divergence in its various forms is the most accurate way to pick significant tops and bottoms either before they happen or very early after their inception. In this fully-objective Master Class 52-year market veteran, Jake Bernstein, will teach you four different divergence tools as well as their set up, trigger, follow through, profit target, risk, and profit maximizing strategy.
Here is the breakdown of everything you will learn:
Learn the Four Top Divergence Indicators
The Two Best Patterns for Tops and Bottoms
The Five-Step Divergence Trading System
His Divergence Profit Maximizing Strategy
How to Scan for Set Ups and Triggers
Be sure to tune in as Jake Bernstein conveys this strategy which can be used in any timeframe and in any market!
*Tickets are $139 per person; all sales are final. If you missed the live course, you can always watch it on demand here.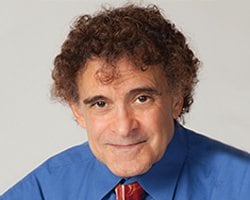 Jake Bernstein
Publisher
The Jake Bernstein Online Weekly Capital Markets Report and Analysis
Jake Bernstein is an internationally recognized futures analyst, trader, and author. He has written more than 41 books, numerous research studies, and newsletters on futures trading, stock trading, trader psychology, and economic forecasting. Mr. Bernstein is publisher of Jake Bernstein's Weekly Futures Trading Letter which has been in continuous weekly publication since 1972. Now presented in digital media format as The Jake Bernstein Online Weekly Capital Markets Report and Analysis.