Presentation Details
Recorded on: Wednesday, November 18
How to Be Eligible for Substantial Tax Savings as a Trader*
Right before the crucial end of the year, you won't want to miss this timely and practical MoneyMasters℠ course by trader tax expert, Robert Green, CPA, of GreenTraderTax.com, as he explains the tax advantages of "trader tax status" (TTS). Learn the golden rules in detail for how to be eligible for and claim TTS, no election is required.
In this in-depth class, he will cover:
Automated trading systems (ATS) can qualify for TTS, providing the trader is significantly involved with the ATS. Trade copying software might not be eligible.
TTS traders deduct business expenses, startup costs, and home office expenses, whereas investors cannot.
Learn how TTS traders use an S-Corp to deduct health insurance and retirement plan contributions.
TTS traders are entitled to elect Section 475 MTM ordinary gain or loss treatment. Section 475 trades are exempt from wash sale losses on securities, and the $3,000 capital loss limitation.
Section 475 income, net of TTS expenses, is eligible for the 20% qualified business income (QBI) deduction if the trader is under the taxable income threshold.
Learn current tax developments that might affect traders.
A local CPA is likely to miss out on certain trader tax rules, deductions, and nuances, but Robert Green won't. And, after this course, you won't either!
*Tickets are $139 per person; all sales are final. If you missed the live course, you can always watch it on demand here.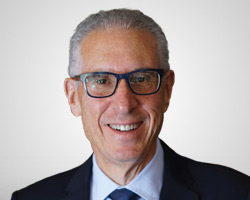 Robert Green, CPA
CEO
GreenTraderTax.com
Robert A. Green is a CPA and founder and CEO of Green & Company Inc. (GreenTraderTax.com), a publishing company, and managing member and founder of Green, Neuschwander & Manning, LLC, a tax and accounting firm catering to traders, investment management, and small business. He is a leading authority on trader tax and a Forbes contributor. He is also the author of The Tax Guide for Traders (McGraw-Hill, 2004) and Green's annual Trader Tax Guide Mr. Green is frequently interviewed and has appeared in the New York Times, Wall Street Journal, Forbes, and Barron's. Mr. Green has also appeared on CNBC, Bloomberg Television, and Forbes.com Video Network. He is the chief tax speaker at the TradersEXPO. Mr. Green presents tax Webinars for Interactive Brokers, TradeStation, Lightspeed and other leading brokerage firms.