Presentation Details
Recorded on: Friday, January 01
How to Trade ETF Breakouts*
Join us for this two-hour MoneyMasters℠ Course where you will learn specific breakout trading patterns, trade management tips, and useful strategies in this easy-to-follow training session. Designed for both day and swing traders, Ken Calhoun, president of TradeMastery.com, will share valuable "lessons learned" from hundreds of real money trades.
Topics include:
Types of ETFs: oil/gold (USO, GDX)/commodity, index (SPY, QQQ), leveraged (TQQQ, TZA, SDOW), plus TAN and UVXY.
How to recognize strong breakout patterns for swing and intraday trading.
Risk management tips for setting stops as well as scaling into winning trades.
Top candlestick patterns and trade setups for entering and exiting your positions.
How to avoid false breakouts when trading ETFs.
Trading strategies for identifying emerging breakouts ahead of time using the "acceleration ramp" visual chart pattern.

*Tickets are $139 per person; all sales are final. If you missed the live course, you can always watch it on demand here.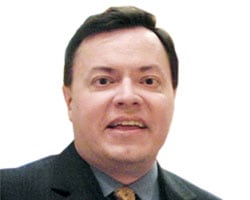 Ken Calhoun
President
TradeMastery.com
Ken Calhoun is the president of TradeMastery.com. Having provided online training to active traders from over 32 countries since 1999, he is an internationally published trader who's earned industry awards for his professional trading systems, and he has trained over 31,000 people in over 147 companies worldwide. Mr. Calhoun trains traders on how to trade using one-minute candle charts, sector breakouts, gaps and market indexes using advanced tape reading, and real-time candlestick trading techniques by using live market examples. A former corporate statistician and quality engineer, he brings a wealth of analytical experience to the markets.