Presentation Details
Recorded on: Tuesday, October 27
The Savage Truth on Money: Personal Financial Planning*
You've been a successful investor, but have you procrastinated about your entire financial plan? More importantly, do you know where to go to get trusted advice on all these issues? Have you planned for the unexpected market shocks that could impact your carefully made plans?
Terry Savage, author of the best-selling Savage Truth on Money, will give a Master Class in personal financial planning. A no-holds-barred Q&A session will accompany each of the below-named topics and more:
Investing Through Retirement: The Real Risks
Withdrawals: Making Your Money Last as Long as You Do
The Savage Truth About Annuities
Long-Term Care Combo Policies
Reverse Mortgages
Estate Planning Amidst a Tax Grab
*Tickets are $139 per person; all sales are final. If you missed the live course, you can always watch it on demand here.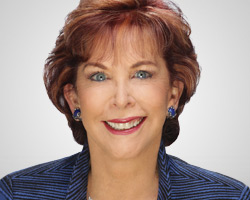 Terry Savage
Author
The Savage Truth on Money
Terry Savage is a nationally recognized expert on personal finance, the economy and the markets. She writes a weekly personal finance column syndicated in major newspapers by Tribune Content Agency. Ms. Savage is the author of four best-selling books on personal finance. A new edition of her best-selling book, The Savage Truth on Money is now available on Amazon.com.