Presentation Details
Recorded on: Wednesday, October 28
Creative and Effective Estate-Planning and Asset Protection Strategies for 2021 and Beyond*
Your expert instructor is Cory C. Grant, JD, founder of Grant, Hinkle, and Jacobs, Inc., who has close to 30 years' experience in estate, business succession, and wealth transfer planning. Mr. Grant is an active real estate investor and business owner who combines his education as an attorney and his background as an entrepreneur and investor to guide his clients to success. His previous publications include Tax Deferred Investing (Wiley, 2002) and Estate Planning is About More than Death and Taxes (Wiley, 2004).
In this MoneyMasters℠ class, you will learn:
Common estate planning mistakes and how to avoid them.
Advanced strategies for minimizing tax on IRA and retirement accounts, including an analysis of the "Roth conversion at death" strategy.
How to transfer future appreciation of assets, while retaining income during your lifetime. You really can have your cake and eat it too!
How to avoid paying capital gains on the sale of appreciated assets.
The impact of the SECURE Act and upcoming elections on your family wealth transfer plan.
Strategies used by America's wealthiest families to keep wealth in the family for multiple generations.
The benefits and pitfalls of various planning techniques using actual real-life fact patterns and case studies.
How the ultra-wealthy legally and openly leverage charity for their family to create a zero-estate tax plan.
*Tickets are $139 per person; all sales are final. If you missed the live course, you can always watch it on demand here.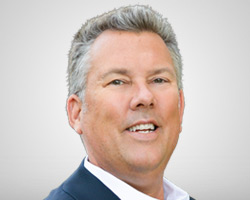 Cory Grant
Founding Partner and Shareholder
SafeMoney, LLC
For over 25 years, Mr. Grant has worked with affluent families, privately-held businesses, and non-profit organizations to design and implement advanced tax strategies, estate plans, wealth protection techniques, and business succession plans. He has been an active member of the California State Bar since 1994. Among Mr. Grant's specialties are creating intuitive succession and retention plans for companies and families with investment real estate holdings. In addition, he is well known for his innovative planning approaches to complex family or entity structures. For many years, he has been acknowledged as one of the nation's experts in life insurance premium financing and estate planning with large retirement accounts. Mr. Grant also advises non-profit organizations on executive retention strategies and methods to protect and grow charitable contributions. He serves on the board of trustees for the San Dieguito Boys & Girls Club Foundation, The American Institute for Musical Studies (AIMS), and is a former member of the board of The Del Mar Foundation. Mr. Grant is a member of the Policy Advisory Board at the Burnham-Moores Center for Real Estate at the University of San Diego and guest lecturer for several graduate level programs in San Diego.