Presentation Details
Recorded on: Tuesday, October 27
How to Maximize Profits and Avoid the Pitfalls in Investing in Gold and Gold Stocks*
The past year saw the best performance for precious metals in almost 10 years. Even after the recent correction, gold bullion is up 23% this year, while silver is up 29%. Gold and silver mining shares have likewise turned in a stellar performance, up over 30%. This correction is a perfect time for investors to take a look at this sector.
In this Master Class, top precious metals and mining sector expert, Adrian Day, chairman and CEO of Adrian Day Asset Management, will make the case for why it makes sense to add exposure to this sector and why now is the best time to do it.
Here's What You Will Learn:
Physical or Stocks
For whom and when?
Advantages of each form
Bullion, coins, ETFs, funds, individual securities
How the Gold Market Has Changed
Importance of South Africa and emerging markets
Lack of discoveries
Shift from Europe to Asia
The rise of ETFs
What's Wrong with the Mining Business?
Why stocks of producers have lagged over time
Have we learned anything?
Royalties: have your cake and eat it too!
Exploration: Is it Worth the Risks?
Minimize risk with prospect generators
How to separate reality from fiction; warnings signs to look for
Buy and Hold, or Trade? Tactics of Investing in Gold
How to use options conservatively
Private placements
Other Resources
Silver
And briefly—copper, nickel, uranium
*Tickets are $139 per person; all sales are final. If you missed the live course, you can always watch it on demand here.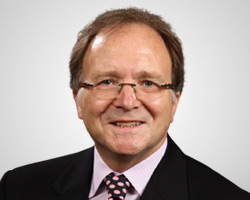 Adrian Day
Chairman and CEO
Adrian Day Asset Management
Adrian Day, London School of Economics graduate, heads Adrian Day Asset Management, specializing in global diversification and resource equities. Mr. Day is sub-adviser to the EuroPacific Gold Fund. His latest book is Investing in Resources: How to Profit from the Outsized Potential and Avoid the Risks.