Presentation Details
Recorded on: Thursday, August 20
Dividends Are the Key to Wealth*
Not all dividend-paying companies are created equal. High-quality companies have lower downside risk and higher upside potential. In this MoneyMasters Class, two top dividend experts, John Dobosz, editor of Forbes Dividend Investor and Forbes Premium Income Report and Kelley Wright, managing editor of Investment Quality Trends, will guide you through the maze of choices and show you the best ways to generate income, with a level of risk that still allows you to sleep at night.
John Dobosz will present a checklist of fundamental criteria for finding desirable dividend stocks that trade at discounted valuations with dividends well covered by cash flow. He will also outline options-selling strategies to generate additional income, including covered calls and put writing.
Kelley Wright will cover how to use dividends and dividend yields to identify high-quality stocks and know when they offer good value. He will show how the dividend yield gives clear guidance when to buy, sell, or hold a stock.
If you've been struggling to find higher-income opportunities for your portfolio in this low-yield environment, you won't want to miss this event!
*Tickets are $139 per person; all sales are final. If you missd the live course, you can watch it on demand here.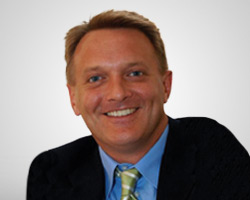 John Dobosz
Editor
Forbes Premium Income Report & Forbes Dividend Investor
As editor of Forbes Dividend Investor, John Dobosz recommends specific stocks and issue new rankings of the 25 best current buys every Friday. These stocks have safe and generous yields, usually averaging 4.5%. On Tuesday and Thursday, as editor of Forbes Premium Income Report, he recommends income-generating options trades on dividend-paying stocks to generate superior levels of income and total returns. Outside of newsletters, Mr. Dobosz is also responsible for money and investing coverage on Forbes.com and in Forbes magazine. In 2003 he launched Forbes Stock of the Week and made more than 350 picks through 2010 based on fundamental and technical analysis. Mr. Dobosz has been at Forbes since 2001, prior to which he spent five years with CNN Financial News working with Lou Dobbs, where he produced long-form pieces and reported on management, entrepreneurship, and financial markets. Mr. Dobosz also worked at Bloomberg TV and Inc. magazine. He a native Floridian and graduated from the University of Florida with a bachelor of science degree in finance in 1990.