Presentation Details
Recorded on: Tuesday, September 15
A Near Fool-Proof Way to Trade Any Stock You Love Forever*
Many investors love specific stocks, but have no idea how to buy, when to buy, and what to buy. In this MoneyMasters Class, Keith Fitz-Gerald, chief investment strategist of Fitz-Gerald Group, will teach you:
How to identify great stocks that match your personality
Which specific, time-tested tactics to use for maximum profit potential and minimum risk
Smart, cost-efficient ways to add to your position over time
How to get paid while you're "shopping"
When to say "goodbye" if market conditions change
You will also receive a workbook and handouts for your exclusive use during and after the class. And, best of all, there will be a "chalk talk" where you can ask questions and get immediate answers to help you apply what you learn using real-time examples, based on actual trading conditions.
This may be the only Master Class instructor Keith Fitz-Gerald does all year, so you won't want to miss your chance to learn from one of the best!
*Tickets are $139 per person; all sales are final. If you miss the live course, you can always watch it on demand at a later date.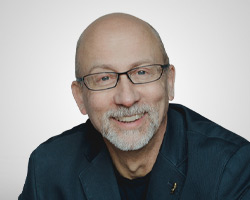 Keith Fitz-Gerald
Chief Investment Officer
Fitz-Gerald Group
Keith Fitz-Gerald is one of America's most widely read, respected investment experts and financial media personalities. With 1,200+ primetime media appearances to his credit on the Fox Business Network, CNBC, Bloomberg, and more and 37 years in global markets as a trader, investor, and analyst, it's easy to understand why more than one million readers, viewers, and subscribers depend on his research. Mr. Fitz-Gerald will be launching the first-ever expert systems for individual investors mid-summer 2020.