Presentation Details
Recorded on: Thursday, November 19
Option Strategies That Are Working Now*
Some option strategies are so complicated that they don't really work in practice. In this MoneyMasters℠ Course, Larry McMillan, author of Options as a Strategic Investment, will look at option strategies that DO work: ones that have been making money consistently for some time, and ones geared to make money in a particular environment-such as a high-volatility environment, for example.
He will first discuss speculative strategies:
System-based trades
Seasonal trades
Put-call ratios
Trades based on other predictive tools
Then he will cover statistically-based volatility strategies that work in a high-volatility environment:
Option selling
Backspreads
Calendar spreads
Event-driven strategies
Lastly, Mr. McMillan will look at strategies that benefit in a transition from a high-volatility to a low-volatility environment. As an added bonus, everyone in attendance will receive trial subscriptions to his newsletters!
*Tickets are $139 per person; all sales are final. If you missed the live course, you can always watch it on demand here.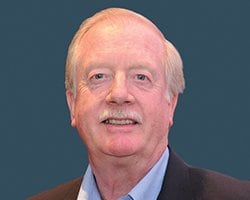 Lawrence McMillan
Founder & President
McMillan Analysis Corporation
Lawrence McMillan, professional trader, is the founder and president of McMillan Analysis Corporation, a registered investment adviser and commodity trading adviser. An active trader of his own account, he also manages option-oriented accounts for certain individuals. Mr. McMillan speaks on option strategies at many seminars and colloquia in the United States, Canada, and Europe. Prior to founding his own firm, he was a proprietary trader at two major brokerage firms—primarily Thomson McKinnon Securities, where he ran the equity arbitrage department for nine years. Mr. McMillan is perhaps best known as the author of Options as a Strategic Investment, the bestselling work on stock and index options strategies, which has sold over 200,000 copies. In a research capacity, he edits and contributes to his firm's publications: Daily Volume Alerts; The Option Strategist; and The Daily Strategist, a derivative products newsletter covering equity, index, and futures options. Mr. McMillan is quoted in publications such as the Wall Street Journal, Barron's, Technical Analysis of Stocks and Commodities, Data Broadcasting's Exchange magazine, Futures magazine, TheStreet.com, and Active Trader magazine.