Presentation Details
Recorded on: Tuesday, January 12
Profits with Price Analysis: The Technical Tools That All Traders and Investors Need to Know*
Lesson 1: Introduction to Technical Analysis
Get an understanding of the basics of Technical Analysis, its 3 major principles, and how to put them into practice in your own trading. Lesson 1 busts some of the biggest myths about Technical Analysis, teaches you how to set both technical and fundamental goals, and explains the key elements of a price chart.
Lesson 2: Trend Recognition
Learn the ins and outs of trend recognition in Lesson 2. You'll discover why trends are so pivotal to Technical Analysis, and how to actually identify them in both bull and bear markets. That means understanding the lifecycle of both market types, and how they differ. Lesson 2 also covers the key elements of a trendline, how to weigh the evidence, and how to calculate a moving average.
Lesson 3: Momentum & Relative Strength
This introduction to momentum and relative strength will teach you everything you need to know about ratio charts, momentum, and relative strength. That means understanding the primary use of each element, various ways to measure each, and how to decipher each part of the chart to effectively anticipate upcoming market moves most effectively.
Lesson 4: Market Breadth
Take a deep dive into market breadth in this introduction to the topic. Learn what it is, why it matters, and various ways to measure it. This section also covers traditional indicators, sector, and index analysis, and identifying and confirming divergences, a critical part of Technical Analysis.
Lesson 5: Technical Analysis In Action
This is the Lesson on Pattern Recognition. Markets trend so continuation patterns are most common. But it's also important to recognize when reversals are taking place. We'll go over what most of these continuation and reversal patterns tend to look like and how to use them to set price targets.
Lesson 6: Risk Management
This critical lesson shows you how to properly manage risk responsibility. You'll get a detailed tutorial in position sizing, see why it's so important to successful trading, and even get JC's personal risk mitigation formula.
*Tickets are $139 per person; all sales are final. If you miss the live course, you can always watch it on demand at a later date.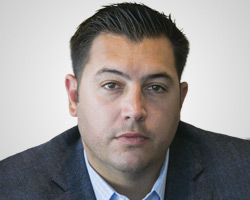 JC Parets, CMT
Founder
All Star Charts
JC Parets is the founder of All Star Charts and is one of the most widely followed technical analysts in the world. All Star Charts is a research platform for both professional and retail investors covering US and International stocks, interest rates, commodities, and forex markets. In 2017, Mr. Parets launched Technical Analysis Radio, a podcast dedicated to technical analysis and the technicians who practice it. He specializes in finding the most opportunistic risk vs reward propositions while at the same time bringing a top/down approach to the marketplace whose wide spectrum is rivaled by few.