Presentation Details
Recorded on: Wednesday, August 19
Value Investing with a Growth-&-Income Twist*
Dubbed "a one-woman financial investment powerhouse" by Financial Times, and "one of the best-known investors in America" by The Economist, Hilary Kramer, editor, GameChangers, is teaching a MoneyMasters class for the first time ever.
In this two-hour, in-depth MoneyMasters class, she will lay out her proprietary valuation methodology in a format everyday investors, like you, can exploit to protect and grow your wealth in all market environments. How does she do it, year after year? Detailed examples of past favorites and today's hot prospects puts the power in your hands.
Hilary will share under-the-radar "must buy" growth- and income-producing value stocks that will provide exceptional returns in this post-Covid-19 new world. For optimal high double-digit returns, this long-only portfolio must be matched with the trading of stocks and options to give complementary high-octane returns that guarantees double-digit winning performance.
*Tickets are $139 per person; all sales are final. If you missd the live course, you can watch it on demand here.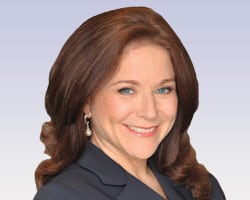 Hilary Kramer
Editor
GameChangers
Hilary Kramer is an investment analyst and portfolio manager with 30 years of experience on Wall Street. The Financial Times describes Ms. Kramer as "A one-woman financial investment powerhouse" and The Economist distinguishes her as "One of the best-known investors in America." Her products with Eagle Financial Publications include GameChangers, Value Authority, High Octane Trader, Turbo Trader, and Inner Circle. Ms. Kramer is often quoted in publications such as the Wall Street Journal, New York Post, Bloomberg, and Reuters. She is a frequent guest commentator on CNBC, CBS, Fox News, and Bloomberg, providing investment insight and economic analysis.