Presentation Details
Recorded on: Wednesday, August 19
Conservative Income Generation*
Dr. Kerry Given, author of No-Hype Options Trading and Time Is Money, has over 30 years' experience in the equity markets and has been trading options since 1999. For the first time ever, he has agreed to teach a two-hour MoneyMasters Class that you won't want to miss!
Some of the topics you will learn in this in-depth session include:
The case for conservative options trading with 30 years of data
The covered-call strategy
Selling cash-secured equity puts
Combining covered calls and selling cash-secured puts into a selling premium income-generation strategy
Ultra-conservative covered-call strategies
Building a blue-chip, dividend-paying portfolio and augmenting the income with selective covered calls
Reviewing real-world trading results in different markets
Handling stock pullbacks and market corrections
The role of account size
Guidelines for minimum option premiums when entering or rolling positions
Estimating the probability of early exercise
Nuances of rolling options
Capital allocation and portfolio risk management
At the end of this MoneyMasters Class, you will walk away with professional-grade options trading strategies, with all the bells and whistles of Wall Street, but simplified for part-time traders.
*Tickets are $139 per person; all sales are final. If you missd the live course, you can watch it on demand here.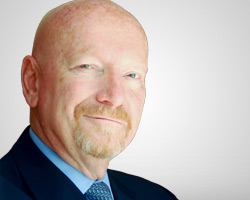 Kerry Given
Founder & Managing Director
Parkwood Capital, LLC
Kerry W. Given, Ph.D., is the founder and managing director of Parkwood Capital, LLC, a business that consists of stock and options coaching, a weekly newsletter, and three trading advisory services. Dr. Given speaks frequently at trading conferences and on behalf of option brokerage firms. He is the author of two books No Hype Options Trading and Time Is Money. Dr. Given earned his B.S. from the University of Florida and his PhD from the University of Minnesota.