Presentation Details
Recorded on: Thursday, October 29
Options Trading Basics and Volatility, Trade Management, and Market Conditions*
Options trading can be tricky, or it can be ever so challenging. If you aren't armed with knowledge and the right tools it can be quite lucrative. Have a plan, be organized, and learn something each day. Bob Lang, president and chief options strategist of Explosive Options, will talk about the basics of options trading and volatility in a detailed class that will be split into two main sections.
Section One: Psychology of Trading
Trade Management: When to buy and sell options.
Volatility: What is volatility and how does it affect options?
VIX and Different Vehicles: An overview of volatility instruments.
Connected Markets: The speed of market moves and why the Fed is so important to the market.
Section Two: Basics of Options
What Are Options: Calls and puts, strikes and dates, and option leverage vs. stocks.
Elements of Options: Time decay, implied volatility, and intrinsic values.
Simple Options Strategies: Direction, time, volatility, and calculating the expected move.
Position Sizing and Risk Management: The ideal number of positions, proper size of an options portfolio, and how much to risk on a play.
This in-depth Master Class, which is just a sample of the sessions Bob Lang teaches to trading students on a regular basis, is a presentation you won't want to miss!
*Tickets are $139 per person; all sales are final. If you missed the live course, you can always watch it on demand here.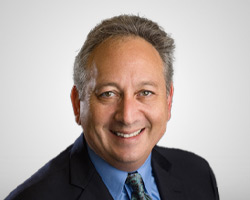 Bob Lang
President and Chief Options Strategist
Explosive Options
Bob Lang is a private trader in equity and option markets at his company, Aztec Capital LLC. Through Explosive Options, he acts as an options trading mentor, providing trade ideas based on what he's doing for his own clients. Mr. Lang's focus is on building strong, long-term relationships with his subscribers and making options trading for income more accessible. Using his technical expertise and a direct, hands-on approach, he provides time-sensitive trading information in real-time. Mr. Lang serves as one of Jim Cramer's go-to technical experts on Mad Money and regularly contributes to TheStreet.com. Previously, he managed a $300 million pension and 401(k) plan for a Southern California cooperative. In early 2000, Mr. Lang launched Aztec Partners, a hedge fund for private and institutional clients, which was a top-performing fund that year relative to its peer group. In 2002, he worked with floor traders in the active bond-trading group of Countrywide Capital Markets, and in 2011, he launched Explosive Options.