Presentation Details
Recorded on: Wednesday, September 16
The Rules Rule! (Rules-Based Sector-Rotation Strategies That Beat the Market)*
Emotions are an investor's worst enemy, causing them to buy at the top, sell at the bottom, and play "whack a mole" in between. However, history shows that by embracing a rules-based investment approach, one would have extracted their emotions from the investment process, improved performance, and reduced volatility.
Sam Stovall, chief investment strategist of CFRA, and author of The Seven Rules of Wall Street, will discuss market-beating sector-rotation strategies that leverage seasonality, momentum, and correlation. For instance, "sell in May and go away" is more than just an old Wall Street axiom that reminds investors of summertime softness. It also shows that rotating among sectors, rather than retreating from stocks entirely, would have beaten the market by more than 500 basis points per year.
Come hear Sam Stovall also talk about whether investors should "let their winners ride" by investing in last year's top-performing S&P 500 sub-industries or "buy low and sell high" by constructing a portfolio of last year's worst performing groups. Finally, he will show you that pairing tech-the best-performing sector over the past 20 years-with a less-volatile group not only would have substantially reduced volatility, but also would have increased returns.
*Tickets are $139 per person; all sales are final. If you missed the live course, you can watch it on demand here.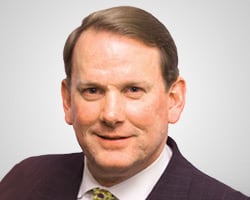 Sam Stovall
Chief Investment Strategist
CFRA Research
As chief investment strategist, Sam Stovall serves as analyst, publisher, and communicator of CFRA's outlooks for the economy, market, and sectors. He is the chairman of the CFRA Investment Policy Committee, where he focuses on market history and valuations, as well as industry momentum strategies. Mr. Stovall is the author of The Seven Rules of Wall Street, and writes weekly Sector Watch and Investment Policy Committee meeting notes on CFRA's MarketScope Advisor platform. His work is also found in CFRA's flagship weekly newsletter The Outlook. Prior to joining CFRA, he was managing director and chief investment strategist at S&P Global for more than 27 years and served as editor-in-chief at Argus Research, an independent investment research firm in New York City.