Presentation Details
Recorded on: Thursday, August 20
Technical Analysis: An Integral Part of Quality Research*
Charting and technical analysis, once denigrated by the majority of traders and investors, have become mainstream tools for those with a serious interest in analyzing and forecasting the financial markets. Yet, even today, most investors and traders do not realize the full potential of these powerful, and surprisingly accurate, tools.
Craig Johnson, senior technical analyst of Piper Sandler & Co. and former president of the CMT Association, will provide a technical tutorial session covering several important technical metrics. He will be joined by Ralph Acampora, head of technical and market analysis at Altaira, Ltd., known as the "Godfather of Technical Analysis," and one of the most respected technical analysts in the business. Together, they will share innovative ideas on how to harness the predictive power of technical analysis and show you how to use them to become a better trader.
Technical analysis is more than just looking for patterns on charts. Learn how to read charts, understand market indicators, incorporate intermarket analysis, and bring them all together to execute trades where the risk/reward opportunities are constantly in your favor. This is a session that you cannot afford to miss!
*Tickets are $139 per person; all sales are final. If you missed the live course, you can watch it on demand here.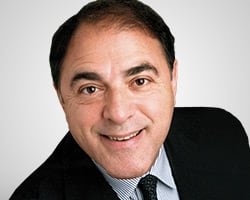 Ralph Acampora
Head of Technical and Market Analysis
Altaira Wealth Management
Ralph Acampora started on Wall Street in 1967. He literally 'taught the Street' technical analysis at the New York Institute of Finance (The School of Wall Street) for five decades. He was a permanent panelist on the very popular TV show, Wall Street Week With Louis Rukeyser; he worked as Director of Technical Research for Kidder, Peabody & Co., Prudential Securities and Knight Capital. Mr. Acampora is often quoted on CNBC and FOX Business.