Presentation Details
Recorded on: Tuesday, November 17
Resource Investing: A to Z*
Resource investing can be one of the most exciting areas in which investors can invest. People believe that money makes the world go round, but in fact, it is energy. Without energy, which means oil for the most part, nothing happens in modern society. There is an adage from the NW Mining Association: "If it can't be grown, it has to be mined."
This MoneyMasters℠ course with precious metals analyst, David Morgan, will cover:
Resources: When and how
Cycles
Commodities
Stocks
ETFs
Trading vs. investing
Penny Stocks
Exit strategies
Nearly everyone knows someone who bought a penny mining stock and made massive amounts of money. These are usually just stories, learn the REAL story from someone who has spent his life in this sector.
*Tickets are $139 per person; all sales are final. If you missed the live course, you can always watch it on demand here.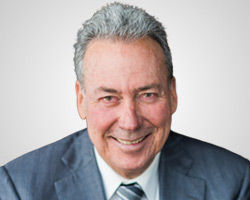 David Morgan
Precious Metals Analyst
TheMorganReport.com
David Morgan, founder of TheMorganReport.com, started investing in the stock market well before turning 18 years of age. Several years ago, he put his long study of the free market economies to work researching the economy, stock market behavior, and precious metals, especially silver. Although very familiar with gold, Mr. Morgan believed that silver needed more exposure and would be utilized increasingly as technology continued to demand more and more of the metal. He has followed the silver market daily for over 30 years and much of the Silver-Investor.com site is devoted to education. Mr. Morgan's interest in silver led him to publish The Morgan Report, a research report that has grown in popularity and is seen today as one of the pre-eminent reports on how you can make money investing in the natural resources sector.