Presentation Details
Recorded on: Wednesday, August 19
You Can't Take It with You: The Most Powerful Estate-Planning & Asset Protection Strategies*
Your experts are David T. Phillips, best-selling author of Estate Planning Made Easy, The 10 Most Common Estate Planning Mistakes, The Bombshell Battle Plan: How to Defend Against the IRS's Secret Weapon and The Family Bank Strategy; Richard Durfee, author of Your IRA: Asset or Ambush and Why All Trusts Are Not Created Equal; and Todd Phillips, author of The Future of Retirement Savings and The Bombshell Battle Plan.
In this MoneyMasters class, you will learn:
The revised rules with regard to estate planning, income-tax planning, and asset protection
The best opportunities in estate planning under the new law that will allow you to keep your wealth in the family
The true financial impact of the SECURE Act to your family
How to let someone else pay the tax when converting your IRA/401k
How to optimize your IRA Roth conversion and achieve zero income taxes by 2025
How to avoid paying capital-gains taxes on your appreciated assets that you want to sell
The reasons behind the growing trend for multi-generation dynasty estate planning
Jurisdictional diversification: multi-state advantages, jurisdiction independence, offshore & onshore pros and cons
Integrating IRAs with your trust under new rules
Wealth protection strategies that will ensure you never run out of money
*Tickets are $139 per person; all sales are final. If you missd the live course, you can watch it on demand here.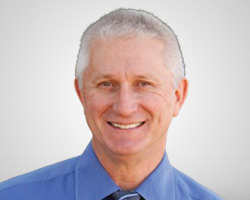 Rick Durfee
Principal and Founder
Durfee Law Group, PLLC
Richard E. Durfee Jr. is the senior attorney at Durfee Law Group, PLLC, which evolved through natural selection from various partnerships. Located in Mesa, Arizona, the firm's services range from wills, trusts, and probate, to complex multi-jurisdictional planning for the ultra-wealthy. Mr. Durfee's main focus is on multi-generational dynasty planning, business and asset protection, strategic charitable planning, and associated tax planning.