Presentation Details
Recorded on: Wednesday, September 16
Creating a Covered-Call Writing Portfolio Start to Finish*
The initial structuring of our covered call writing portfolios is critical to achieving the highest returns. Once established, we move to position management mode. Allan Ellman, president of The Blue Collar Investor Corp., will start with option basics, define covered-call writing, and detail the three-required skills that will allow us to become elite covered-call writers:
Stock Selection
Option Selection
Position Management
Real-life examples will be analyzed describing how the stocks and options are selected, as well as how to set up the overall portfolio based on cash available, strategy goals, and personal risk-tolerance. Various spreadsheets will be used to simplify the process.
An introduction to the initial step in position management will also be addressed. This class is for beginners to sophisticated option traders. There will be something for everyone.
*Tickets are $139 per person; all sales are final. If you missed the live course, you can watch it on demand here.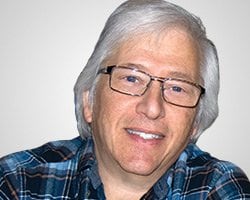 Alan Ellman
President
The Blue Collar Investor Corp.
Dr. Alan Ellman is president of The Blue Collar Investor Corp and author of best-selling books on covered call writing and selling puts. He has produced several DVD programs, published hundreds of articles and videos on this subject. Dr. Ellman's fourth book, Stock Investing for Students, is required reading at several colleges. He is also a national speaker for The MoneyShow and TradersExpo, as well as an educational contributor to Nasdaq.com.