Presentation Details
Recorded on: Tuesday, September 15
How to Use These Three Top Technical Indicators for Profitable Stock Picking*
Join John Person, CEO of John Person, Inc., as he shares how to correctly use the top three technical indicators for selecting stock trades. You will learn how to trade momentum stocks and use state-of-the-art trading platforms that will help you scan for the best ranked stocks in Industry and sector groups.
John Person's techniques have helped him actively beat the market in both his advisory service as well as his managed fund, which was first launched in September 2018. His performance has continued to outperform especially in 2020 as his analysis correctly traded the February 2020 crash and subsequent market recovery.
Three areas we will focus on in this session:
The Price-Based PPS Momentum Indicator Combined with Persons Pivots
His Specialized Volume Analysis Tool
The PMC Relative-Strength Indicator
These tools can be found on several trading platforms that you will learn how to use. He will also teach you how to set-up the scanning function and arrange the indicators on your charts so you will be prepared for market opportunities in the coming months ahead.
*Tickets are $139 per person; all sales are final. If you missed the live course, you can watch it on demand here.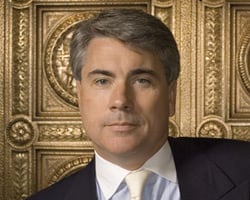 John Person
CEO
John Person, Inc.
John Person is a 38-year veteran trader, trading system developer, author of several highly acclaimed trading books, the creator of the Persons Pivots, and PPS momentum indicators found on brokerage firms such as TD Ameritrade's thinkorswim, TradeStation, and software platform Trade Navigator from Genesis Financials.