Presentation Details
Recorded on: Friday, January 01
A Beginners Introduction to the Stock, Futures, and Options Markets
The successful investor understands his/her investment choices. With an understanding of these choices, an investor can evaluate and react to the market that best fits his/her investment plan in a very consistent fashion. This MoneyMastersSM course provides an introduction to stock, futures, and options investments. Discover the similarities and differences between these markets with veteran trader and leading educator Dan Gramza, president of Gramza Capital Management, Inc. and dangramza.com.
Here's what you'll learn:
Part 1 - Market-Maker Business Model
Who are market makers?
What do they do?
What is the motivation for being a market maker?
What is the risk for being a market maker?
Part 2 - Stocks, ETFs, Funds, & Options
What are they and how are they used?
Economic and social purpose of the stock market
The essential role of speculators in the stock markets
The impact stocks have in our daily lives
What it means to short stocks or ETFs
Stock leverage
Stock initial and maintenance margin concepts and applications
Terminology
Part 3 - Futures
What are futures and why do people trade them?
The roles of the key market participants: hedgers, speculators, and market makers
Demystifying futures myths
Cash-settled futures & physical-delivery futures
Futures initial and maintenance margin concepts and applications
How a futures contract is "rolled"
Futures leverage
Futures contract features and characteristics
Advantages of 24-hour markets
Shorting a futures contract
Futures tax treatment
Futures buyer and seller functions and alternatives
Part 4 - Futures vs. Stocks & ETFs
Stock, ETFs, and futures advantage and disadvantage comparisons
Comparison of options on futures versus stock options
Federal and private regulation of the futures and stock industry
Comparison of trading ETFs vs. futures
Cost comparison of trading ETFs and futures
ETF to futures ratios
Part 5 - Analysis Tools & Strategies
Examination and explanation of the fundamental drivers and intermarket relationships of the stock index, forex, cryptocurrencies, interest rate, metals, and energy markets
Understanding time frames
Behavioral Japanese candle structure
Specific candle characteristics that reveal the strengths and weaknesses of market trend
Behavioral Japanese candle trend-trading strategies
These issues and more are discussed in this not-to-be missed MoneyMastersSM course. Whether you're new to trading or are an experienced trader, you'll discover new tools to understand, analyze, and identify trading opportunities beginning with your next trading session.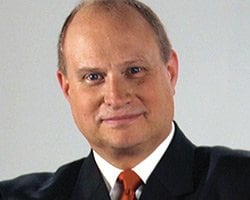 Daniel Gramza
President
Gramza Capital Management, Inc.
Dan Gramza is president of Gramza Capital Management, Inc. He is a trader, consultant to domestic and international clients, an advisor to hedge funds, a developer of ETF/ETC securities, and co-inventor of three issued security patents. Mr. Gramza set up and ran stock and futures proprietary trading operations; given expert witness testimony in US Federal court; has presented courses to traders from over 36 exchanges, 450 institutions, and four regulators in 35 countries; and provides free daily commentary on 21 markets on his website.