Cruises
Learn from Financial Experts in a Luxurious, Intimate and Exotic Setting
MoneyShow's cruise seminars are exclusive opportunities to learn from renowned financial experts in a luxurious, intimate and exotic setting. Get the best of both worlds — a rejuvenating holiday and proven investment strategies from some of the world's leading financial and economic experts — as you sail past some of the world's most beautiful scenery.
Plan & Book a Customized Voyage
Our dedicated team of MoneyShow Cruise Specialists can customize voyages to suit your specific goals and desires. Call and speak with an experienced Cruise Specialist who can provide world-class service and expertise answering your questions and booking your dream expedition.
Talk to an Agent: 1-800-435-4534
View Cruise Packages

Cruise Ship
Crystal Serenity

Embark on a Caribbean adventure and discover exciting investing opportunities on The 2019 Money, Metals, & Mining Cruise. You'll enjoy the camaraderie of accomplished investors while visiting spectacular destinations.

Cruise Ship
Crystal Symphony

Set sail on The 2020 Chairman's Circle cruise roundtrip from Hong Kong and visit Japan's "friendliest city" of Kagoshima; feel Tokyo's pre-Olympic energy; and immerse yourself in Shanghai's sparkling skyline, while hearing world-class experts share their profit making insights.

Cruise Ship
Crystal Serenity

Join Steve Forbes and other market mavens on this monumental 12-day voyage along the Adriatic coast. You'll explore important investment issues and market trends while gliding along the world's most beautiful cities.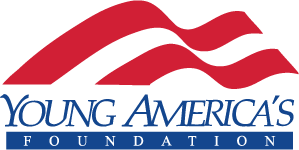 Cruise Ship
Crystal Symphony

Marvel at the wonder of Norway's Nordfjord and Briksdal Glacier when you join Young America's Foundation on this spectacular voyage en route from London to Amsterdam. Travel with like-minded friends, mingle with accomplished leaders, and discuss some of the many pressing policy questions facing our country today.

Cruise Ship
Crystal Symphony

Discover priceless pearls of the Middle East when you join Steve Forbes and top investment experts on this 13-day adventure from Dubai to Mumbai. As you explore ancient cultures along the Arabian Sea, you'll also gain vital intelligence that will help you in making profitable decisions in the year ahead.